Bag Review: Synapse 25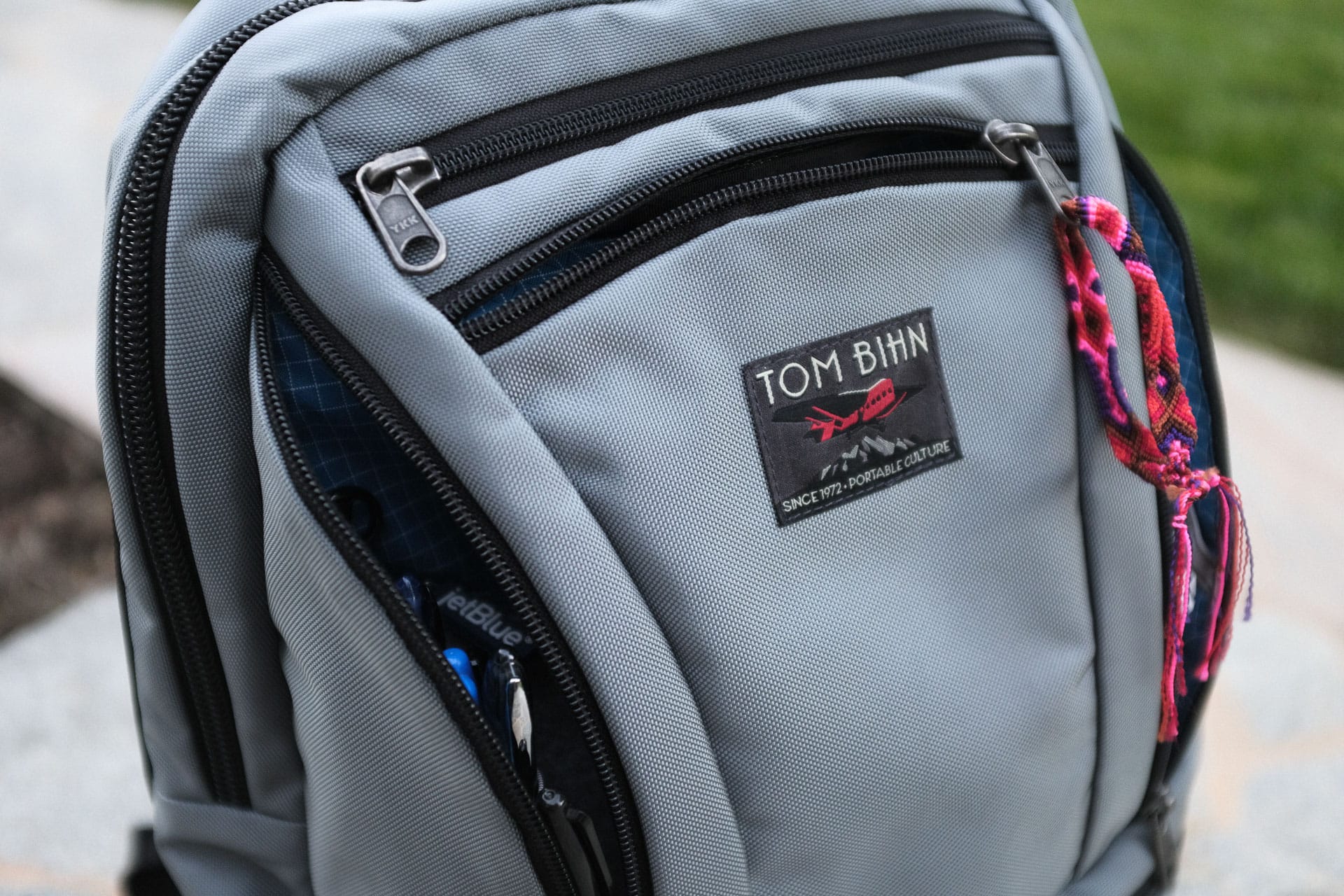 My review of the Tom Bihn Synapse 25 backpack. The Synapse is a flexible backpack that works well for local day-to-day use, and is just as great for meetups and longer trips.
The backpack is sturdy and strong, the materials are high quality and feels like it can withstand just about any abuse.
I brought it as my only bag for a week long trip and it was fine. The trip was to Florida so it was mostly shorts and t-shirts, but I probably could've packed a couple fewer shirts and switch out a pair of jeans.
My packing didn't plan well and the bag was pretty full on my way out. So not much room to bring back any extras, I bought some souvenirs for the kids, and given a t-shirt and a couple of books. The trickiest thing to pack back was a Harry Potter wand.
So packing to return home required some fierce stuffing. The bag was quite full and more than strong enough. At no point was I ever concerned about tearing a seam or breaking a zipper, and I got everything in.
The pack didn't fit quite as nicely when it was overstuffed, but still wearable; though I wouldn't want to walk around Europe with it packed like that, but for a flight home, no problem.
Bag Design
Dislikes
A couple of things I dislike about the bag.
No external water bottle pocket, the solution is the larger pocket in the center which is balanced better but it takes up room in the bag, and I prefer an external pocket
No dedicated laptop sleeve. I like the dedicated sleeve on many packs which allow you to take your laptop in and out without needing to open the main area. This is particularly useful when your bag is over packed and going through security.
The large interior pocked in the main compartment isn't that useful since its kinda large and flappy it can get in the way. Plus I find when putting things in the bag it might go there or in the main area, which doesn't really organize.
Likes
The outer pockets are great, you are able to fill them and it doesn't effect the interior packing but also collapse nicely if not full. This makes the bag flexible for smaller and bigger needs.
As said earlier, the materials and build quality are top notch. This is probably the main reason to get the bag.
The size and fit are nice. It is a good in-between bag that can work as an every day bag, a day trip to the park, or even a week long trip if you pack minimally.
In summary, get the bag if you are looking for a very high quality mid-size bag. The Synapse 25 backpack isn't a perfect every day carry bag, nor is it a perfect large travel bag; however it does both really well, that it is good enough for me that I don't need to buy two bags.