Diptych Diptych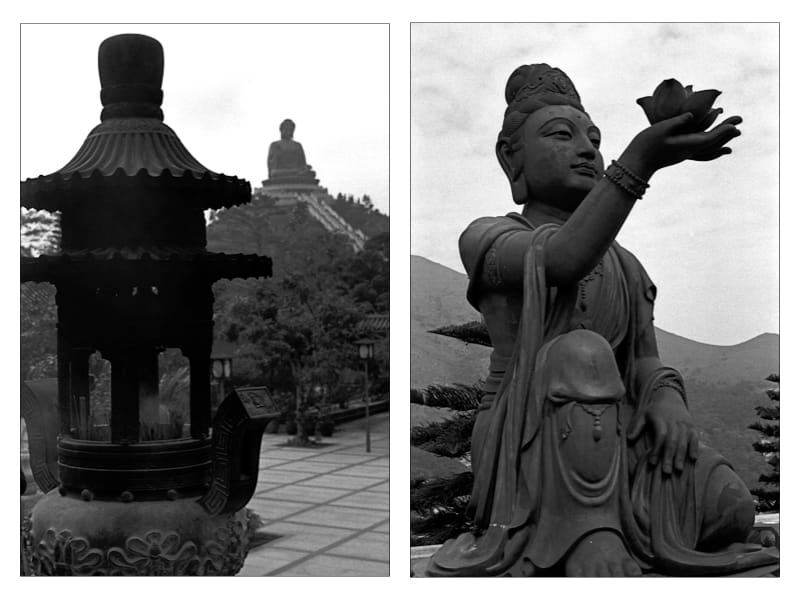 A double diptych. I recently came across a great tutorial by Jay Watson, using Lightroom to create Diptychs He shows an easy way to create a template and generate diptychs quickly and consistently. I don't think I have had ever even used the "Print" menu in Lightroom before.
These are just a couple of older travel photos I had around, the first from Hong Kong and the largest free standing outdoor bronze buddha. The diptych below is from a road trip through the midwest, the trains I believe are from Chicago and the church is somewhere along the way.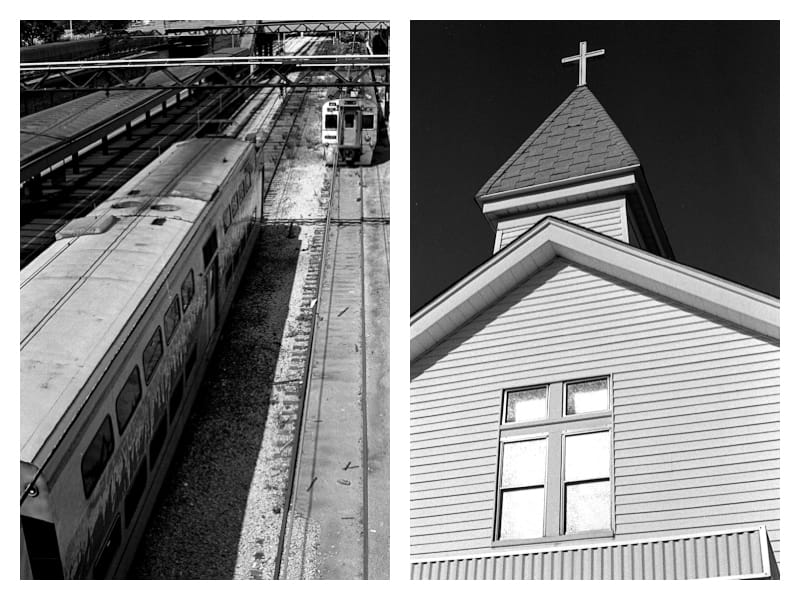 I really like the diptych format because it can tell a little more of a story with two photos. You can show a different perspective, highlight contrasts or similarities. Now that I found an even easier way to make them, I'll have to put together even more.