Fuji-X Film Simulations
One of the great things about using Fujifilm X-Series cameras is the wonderful film simulations, they are also one of the worst things. There are a handful of films each with different highlight, shadow, and color tweaks that can be applied to each. So with the various combination of settings, you can quickly be overwhelmed.
However, there is hope. Your cameras has a relatively easy – but time consuming – way to process the photos after the fact. So you can shoot a RAW photo, and then try out different simulations and settings on the photo and see the results.
Shoot a RAW photo.
View photo on camera
Press Q while viewing photo, brings up a menu of settings
Pick the film simulation and settings you want
Press Q again to Create photo
If you like the result, press Ok and it will save as a new JPG
Repeat as often as you want to see different settings on the same photo, then you can download to your computer. Take notes as you fiddle with it because no useful information gets written to EXIF data.
Here's an example which I used this process to test out different settings using Classic Chrome film simulation, I played with different highlight, shadow, and color settings.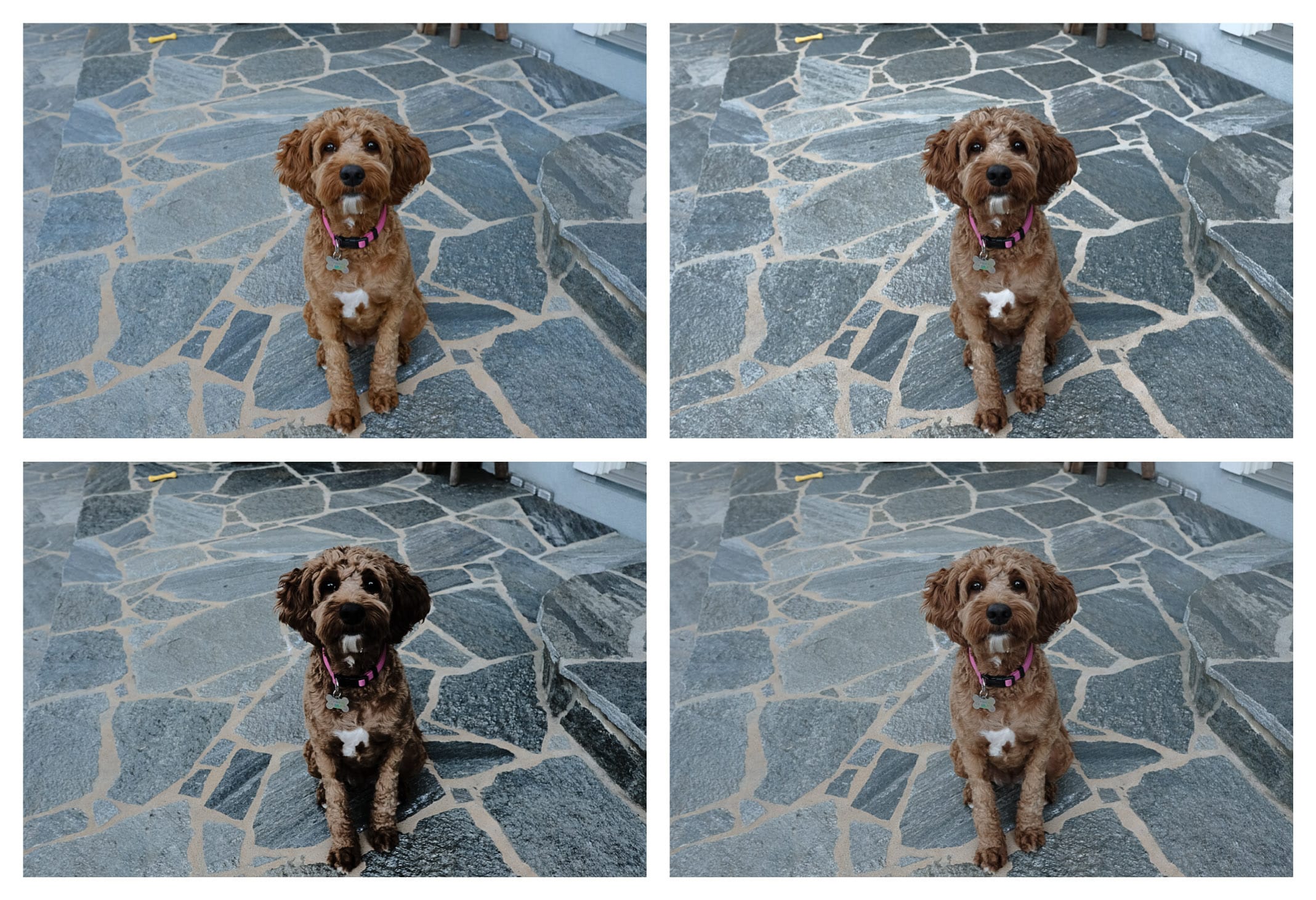 It's a nice way to play around with settings and not worry about trying to shoot the same thing over and over. You have the exact same scene and the results are from the camera's JPEG Engine so what you would've got if you shot with those settings.
For reference:
Highlight: plus (+) is more contrast brighter white, minus (-) is less contrast
Shadow: plus (+) is more contrast darker blacks, minus (-) is less contrast
Color: plus (+) is more saturation brighter colors, minus (-) is duller colors
For a deeper look at the different film simulations, and where I learned this feature, check out Lee Varis video, Fuji Rethink Raw. He shows a ton of examples and explains it all in a well put together video.