Olympus Trip 35, a fun camera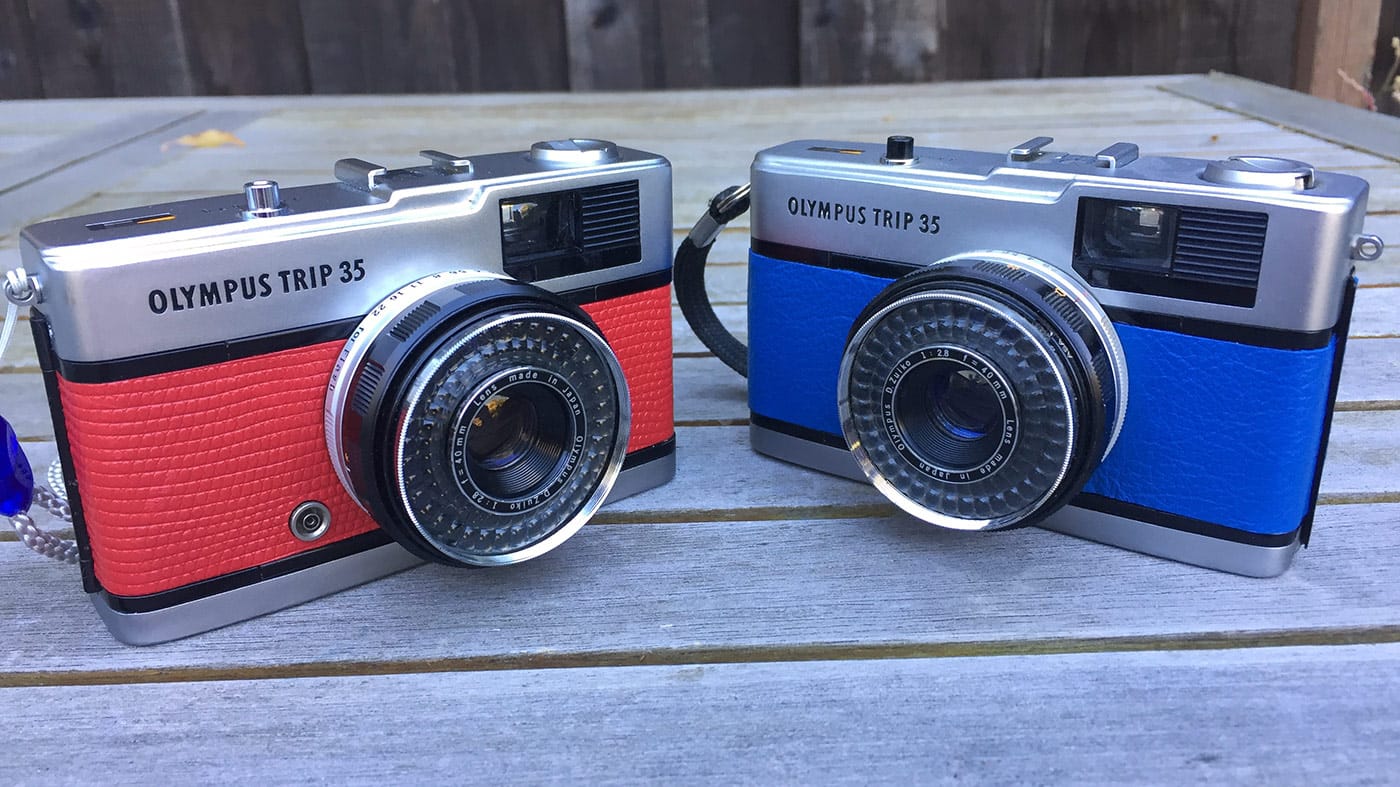 The Olympus Trip 35 is a fixed lens 35mm rangefinder camera, it is a fun little camera. The camera was made in the 60's as a travel camera and still is perfect for trips. It has a great lens and is easy to use, and that's about all of its features.
The camera is simple, it only has two shutter speeds and you don't have/get to decide which one it uses. It takes no batteries, but it does have auto exposure and a meter powered by selenium cells. You can set in full automated mode and it will pick your aperture and shutter speed; or if you set the aperture it will pick what it thinks is the better of the two shutter speeds.
You do have to focus, but it's a simple four zone focus system. You simply pick your subject from portrait (single person) to landscape (mountains) and snap the photos. This camera is quiet and unobtrusive, it is simply wonderful for quick snapshots.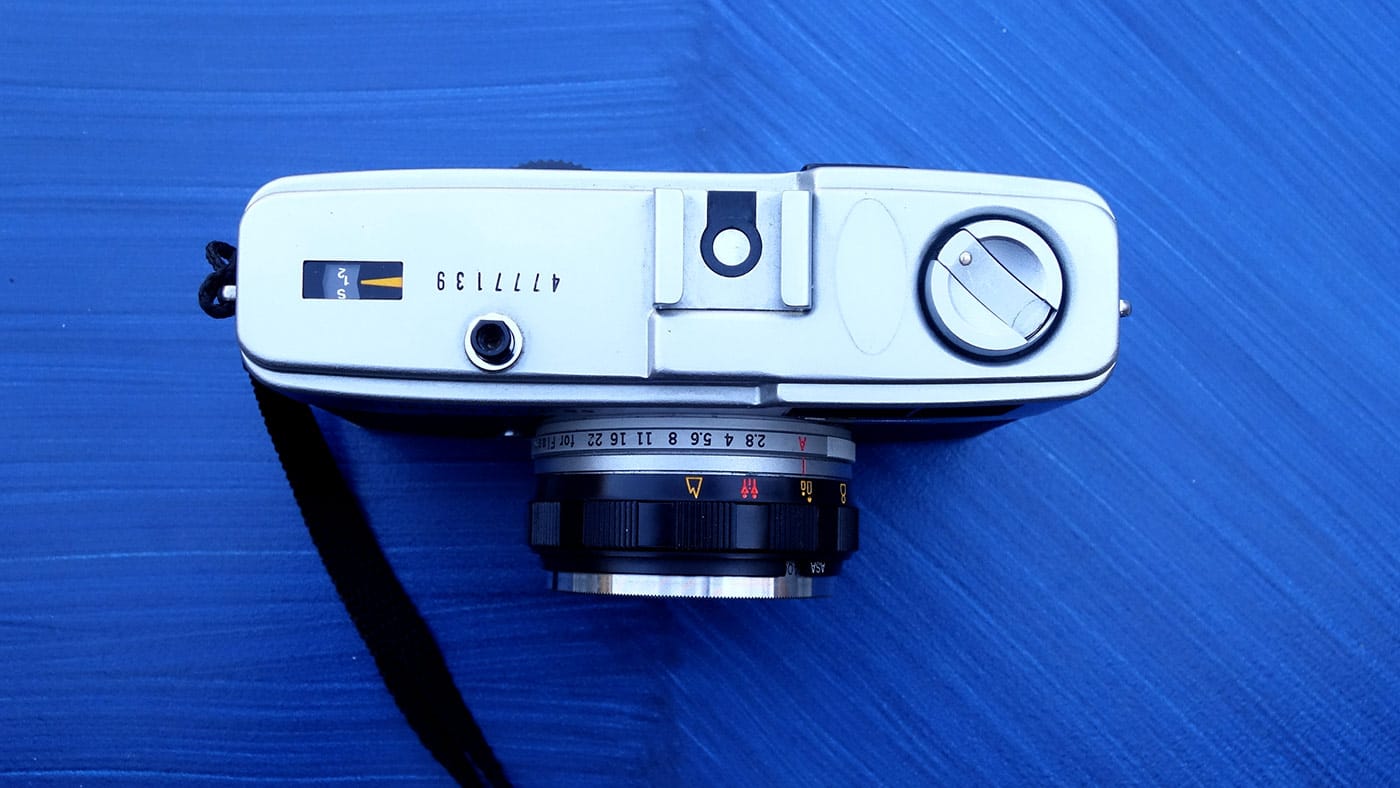 The camera size and usage reminds me a lot of the Lomo LC-A, really easy and fun to use. The Zuiko 40mm lens on the Olympus is higher quality than the Lomo so you'll get sharper more detailed photos. Plus, the Olympus doesn't have the Lomo hype and millions of Trips were made from 1967-1984 so it's a good deal cheaper.
The two shutter speeds are 1/40 and 1/200, only two stops of difference between the two. The majority of the exposure is controlled by the aperture. The lens goes from f/2.8 to f/22 – occasionally on a bright day with ISO 400 film, it might be too bright an exposure since there is no higher shutter speed. The camera will pop a red exposure flag in the view finder and refuse to take the shot. You can set the aperture manually and it will shoot.
This happens a little more for low light situations, a max aperture of f/2.8 and a shutter speed of 1/40 any interior will need a bit of light. The meter supports ISO 25-400, you can always expose manually, by setting aperture instead of A mode.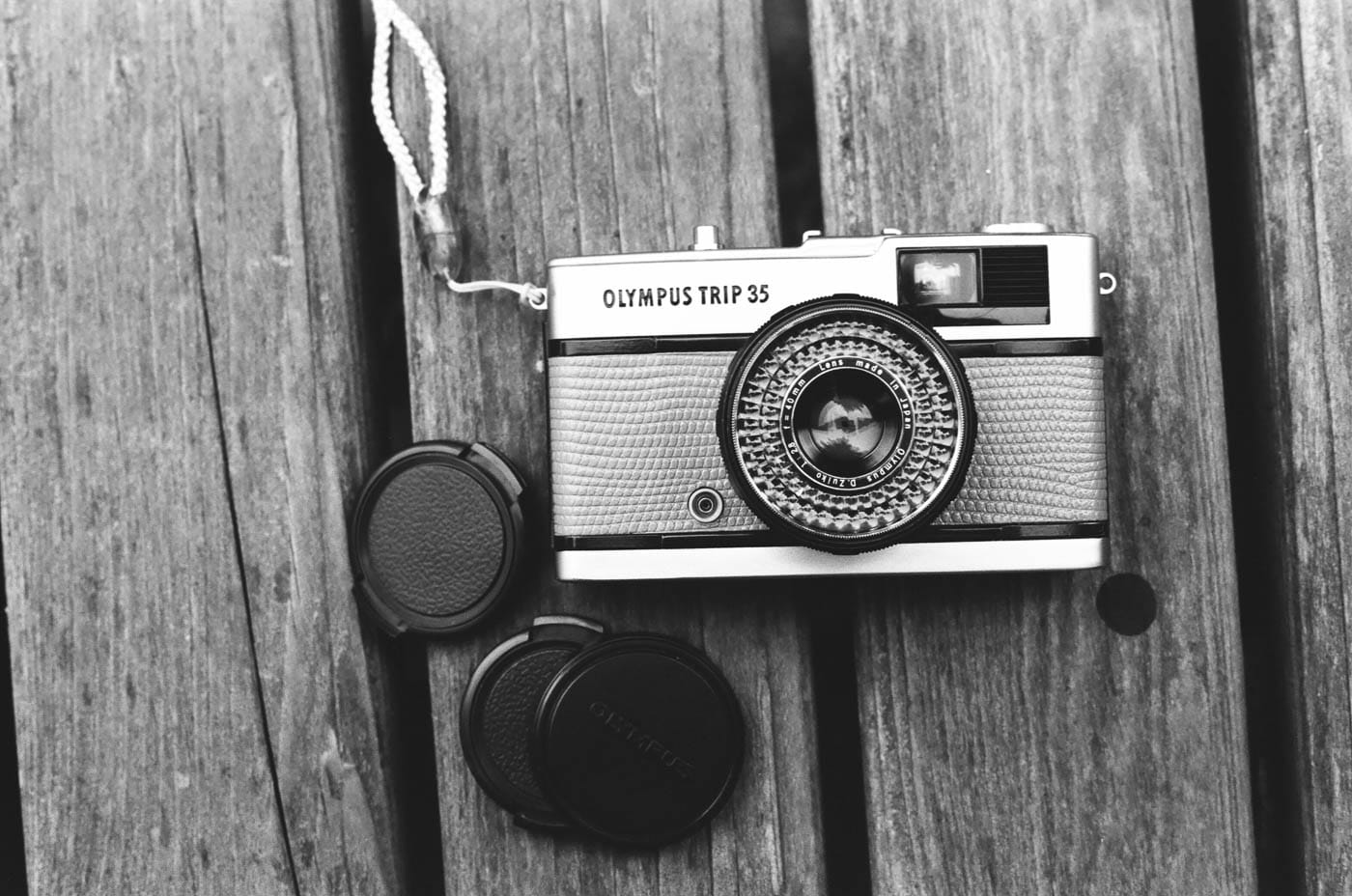 I bought a set of lens caps for the Trips to keep the selenium cells covered when not in use, rumors are this extends the life of the cells.
It's a pretty amazing camera, definitely not a flexible do everything camera; but for how inexpensive it is, and high quality build. It is a great camera that gets out of your way and you just shoot with it, not really think about it. Except maybe how good it looks, which is why I've bought three. 🙂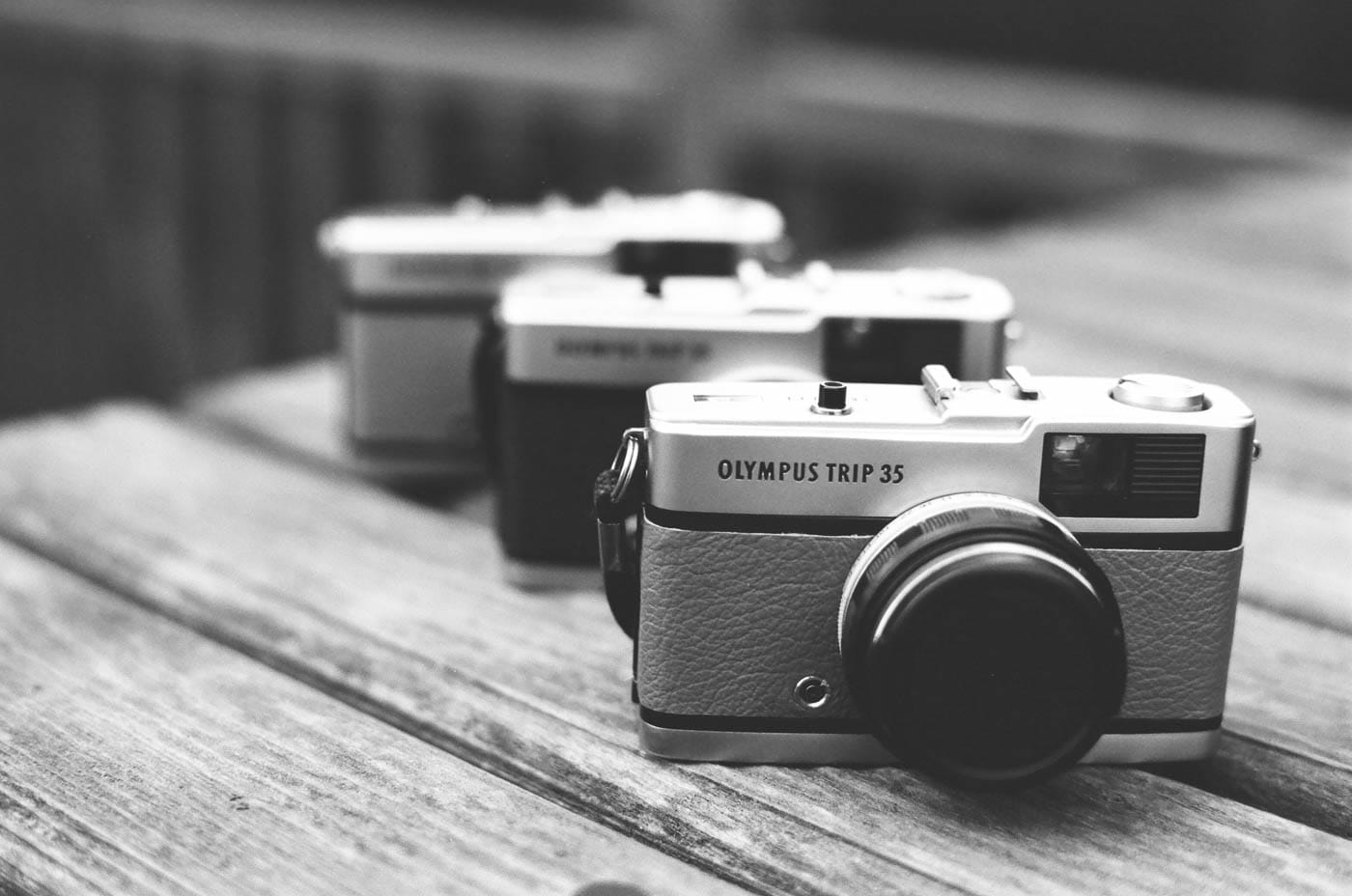 You can find a couple of people on Etsy who customize the Olympus Trip with colorful leather. I have a red, blue and green. I got my red one custom made by Marcos Vintage on Etsy, the camera is in great condition and works well. For a cheaper price, check out eBay or garage sales.
If you're interested in film, or just looking for a fun camera focused on taking pictures without the fuss of settings and features, the Olympus Trip 35 is a great one to try out!
A set of shots from Olympus trip 35 on Kodak Portra 400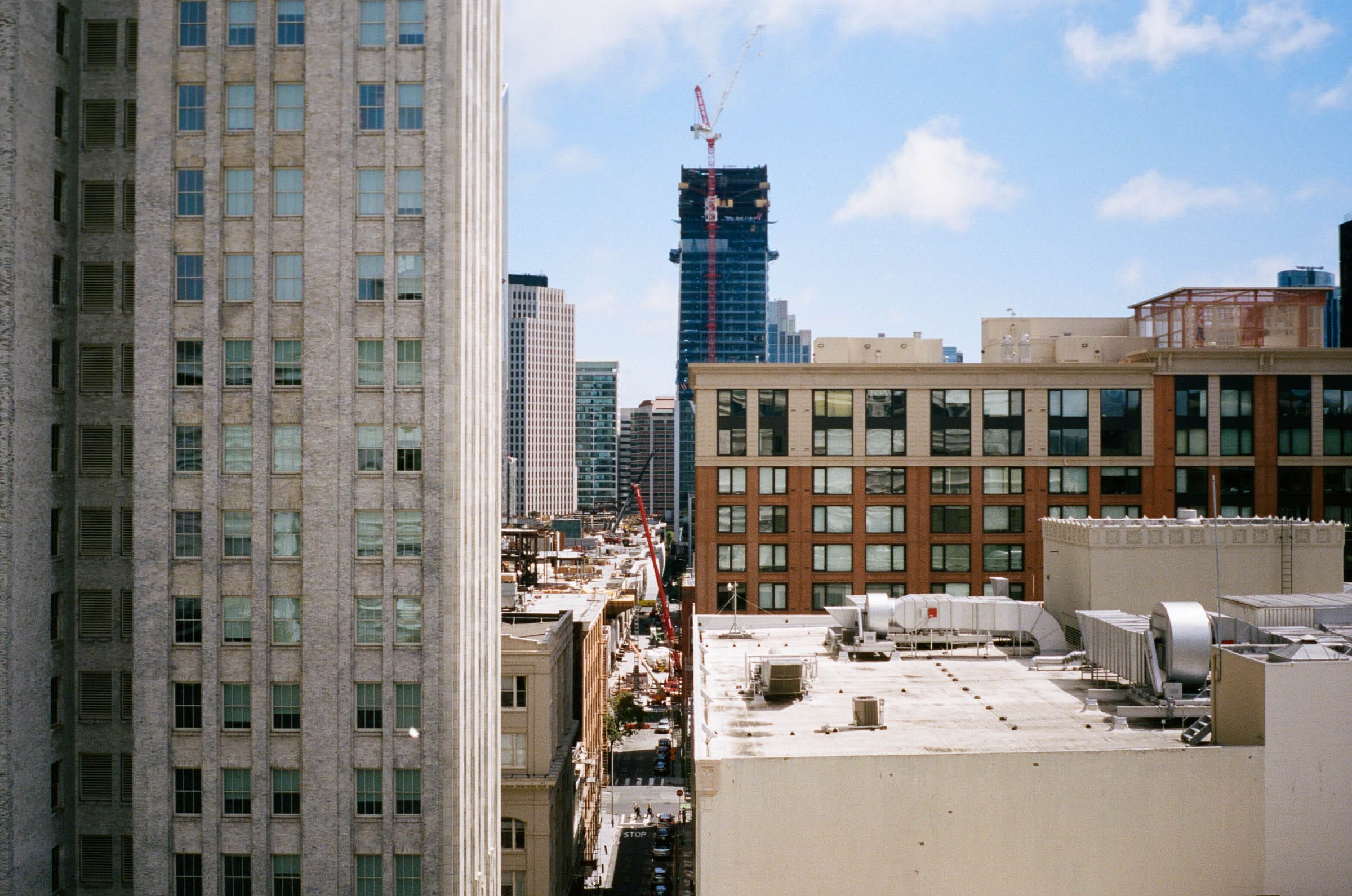 Further Reading: