The Open Road by David Campany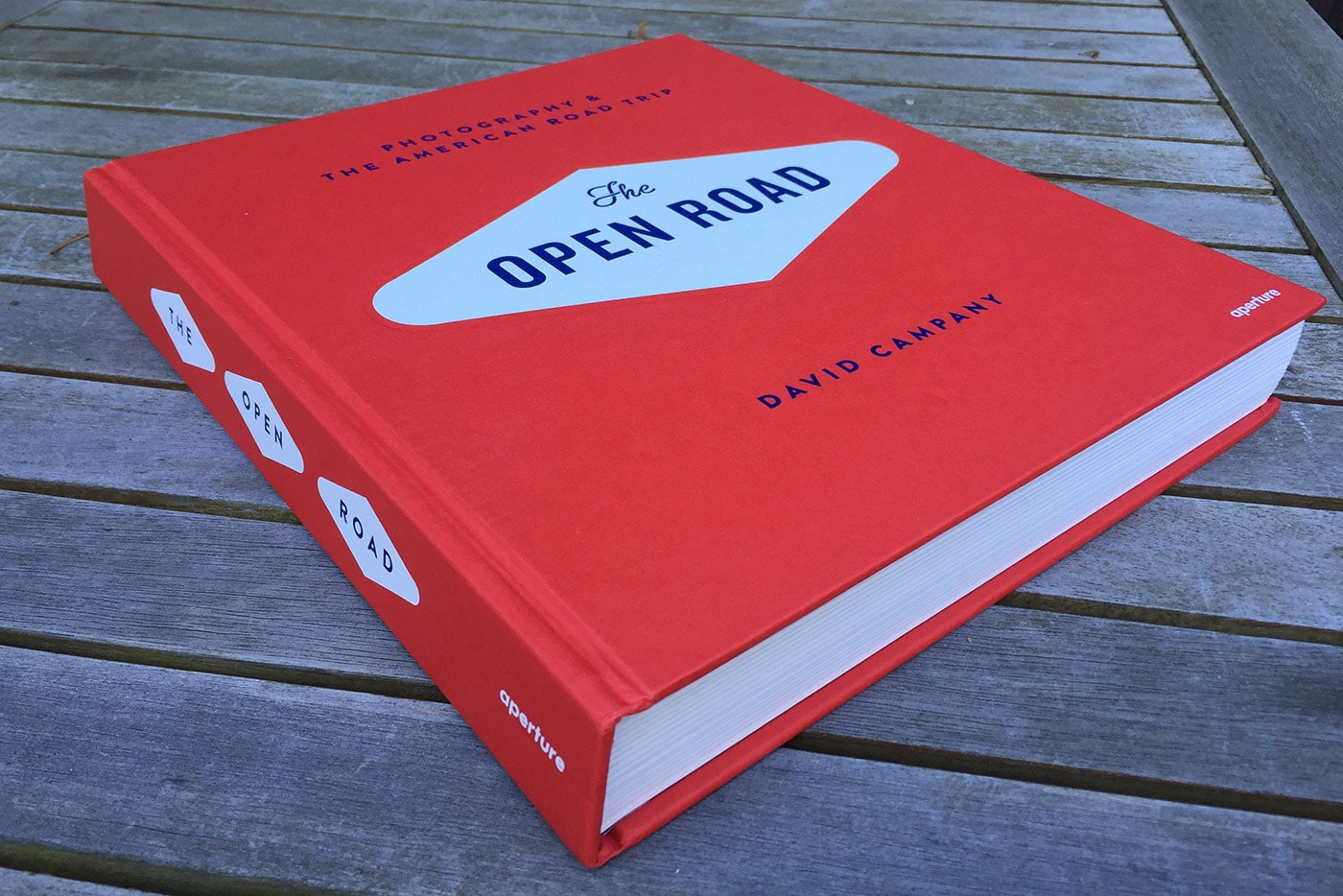 A review of the photography book The Open Road by David Campany. The book is gorgeous, a beautiful red color, plus the titles and design throughout is wonderful. The Open Road is large, measuring over 12″ x 10″ and 336 pages. If you know the size of Magnum Contacts Sheets book its the same size, just not quite as thick.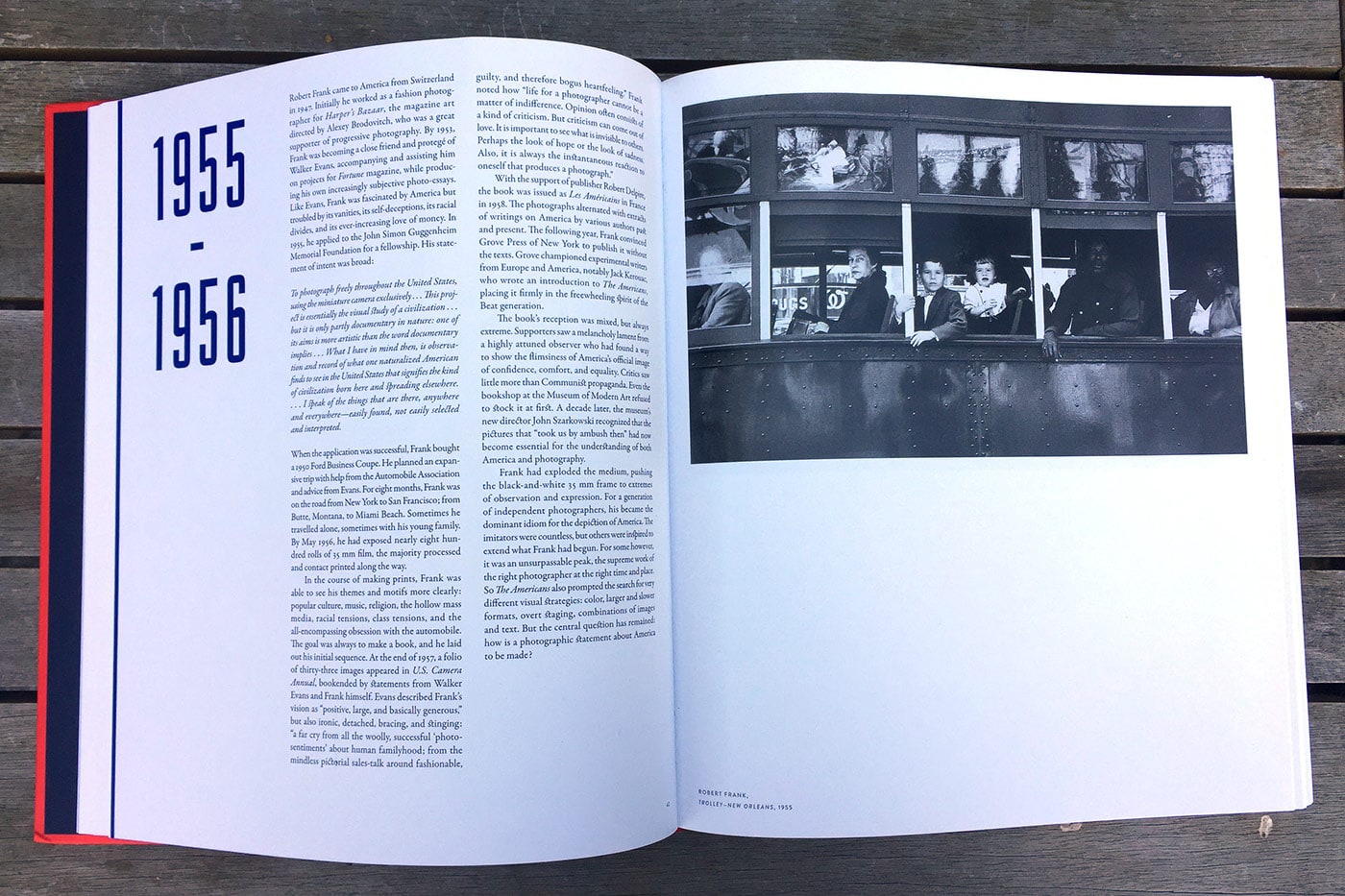 <figcaption>

Garry

 

Winogrand

 

in

 

The

 

Open

 

Road

</figcaption>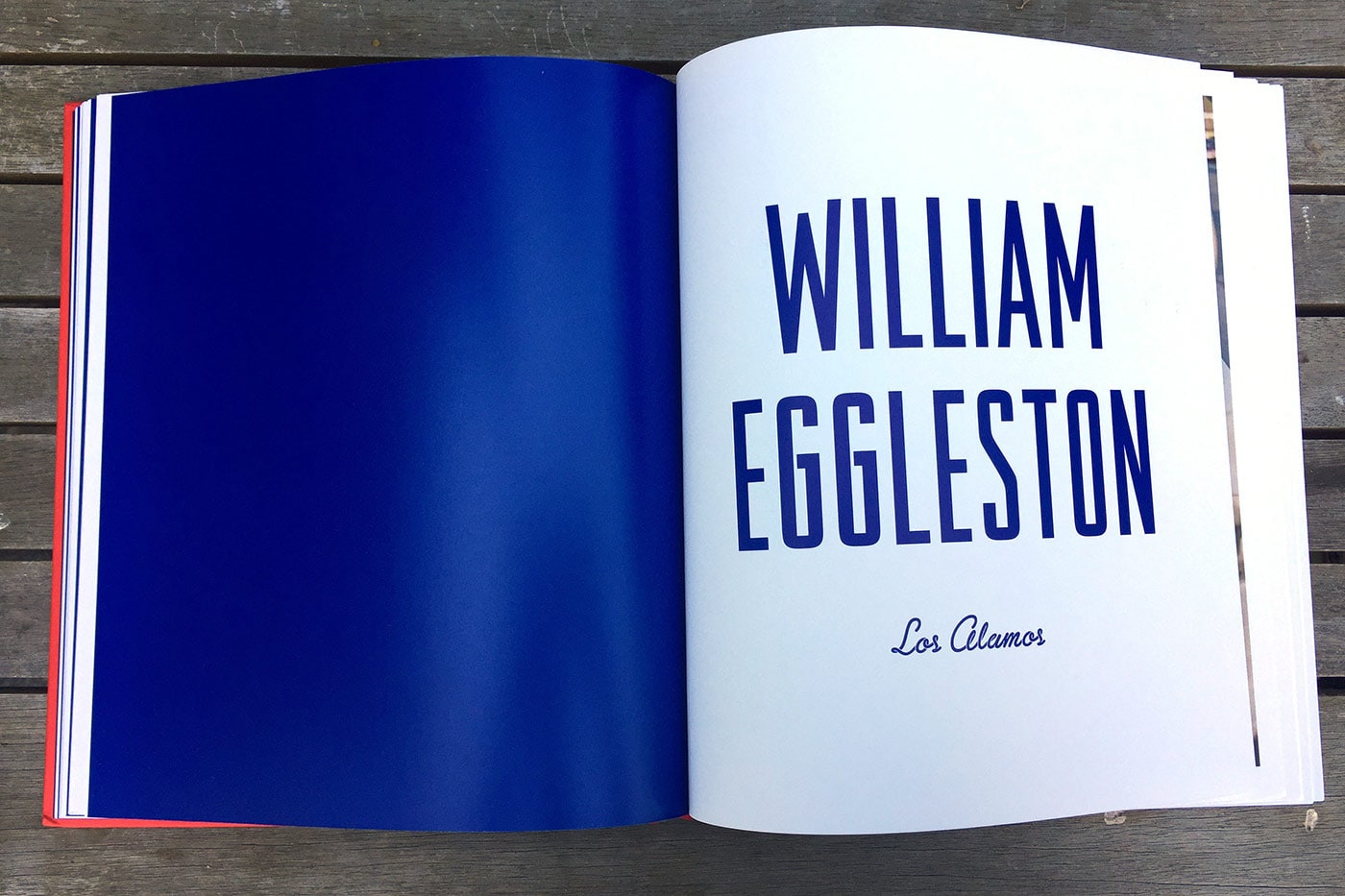 William Eggleston title page in The Open Road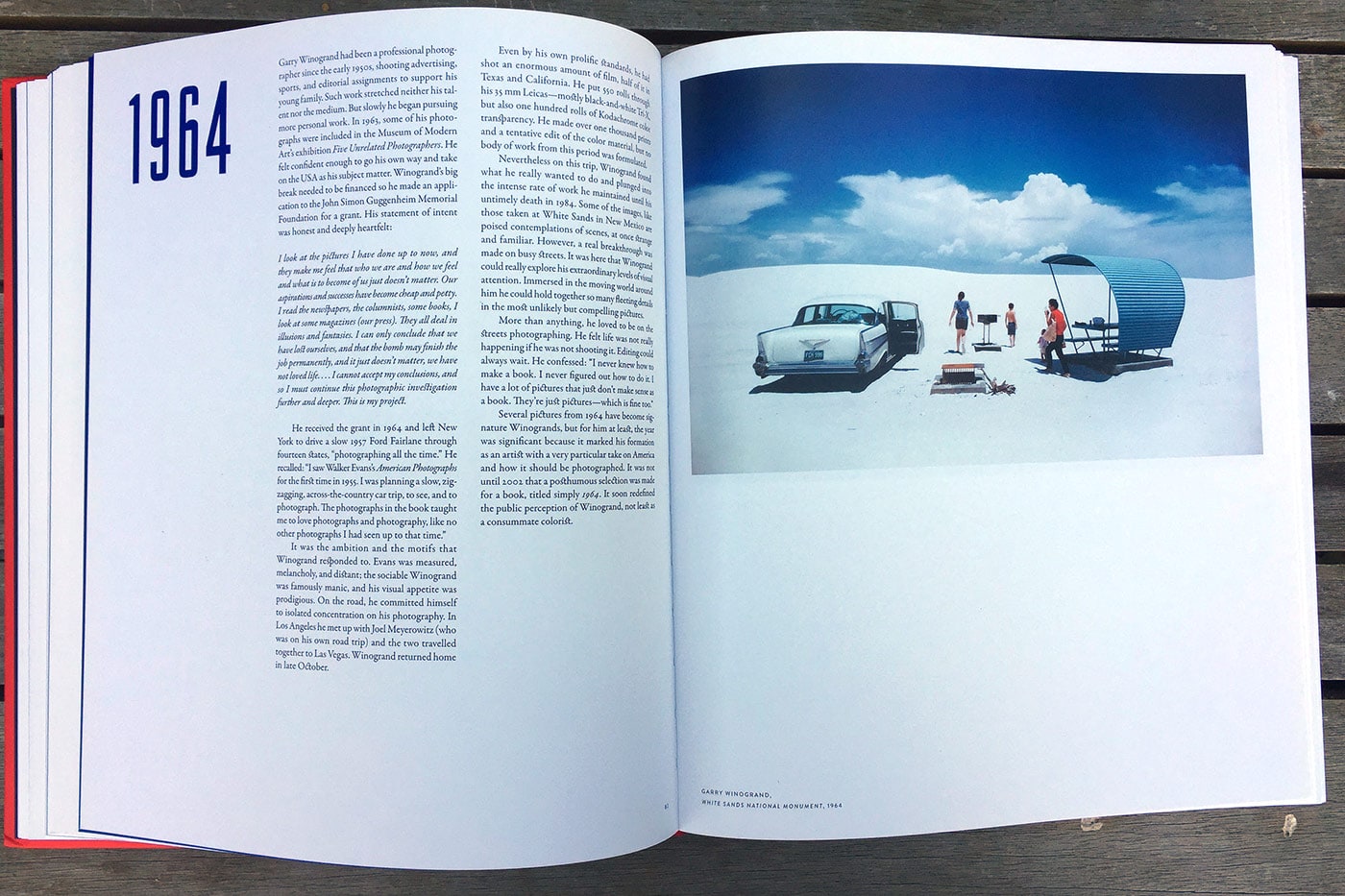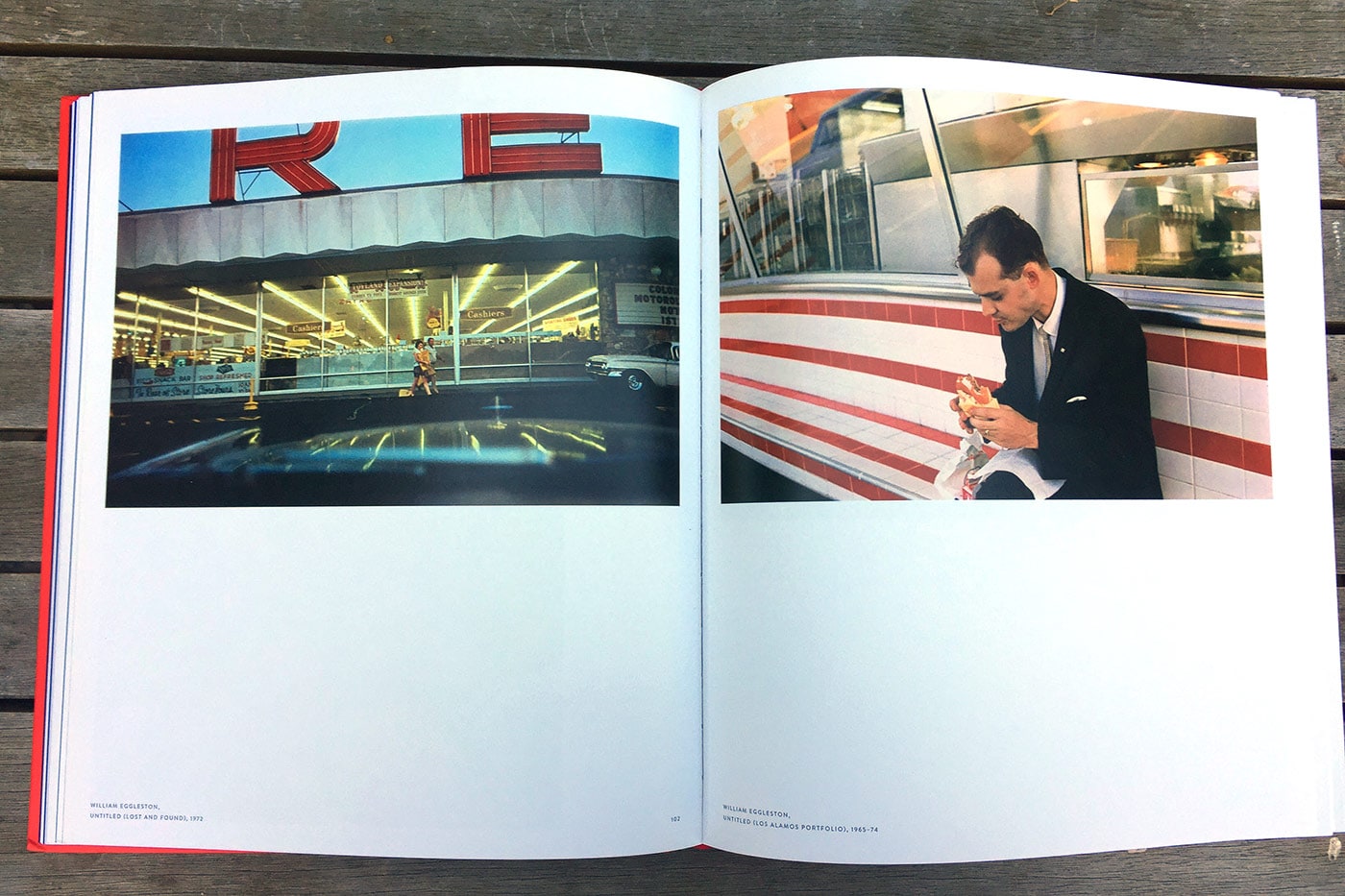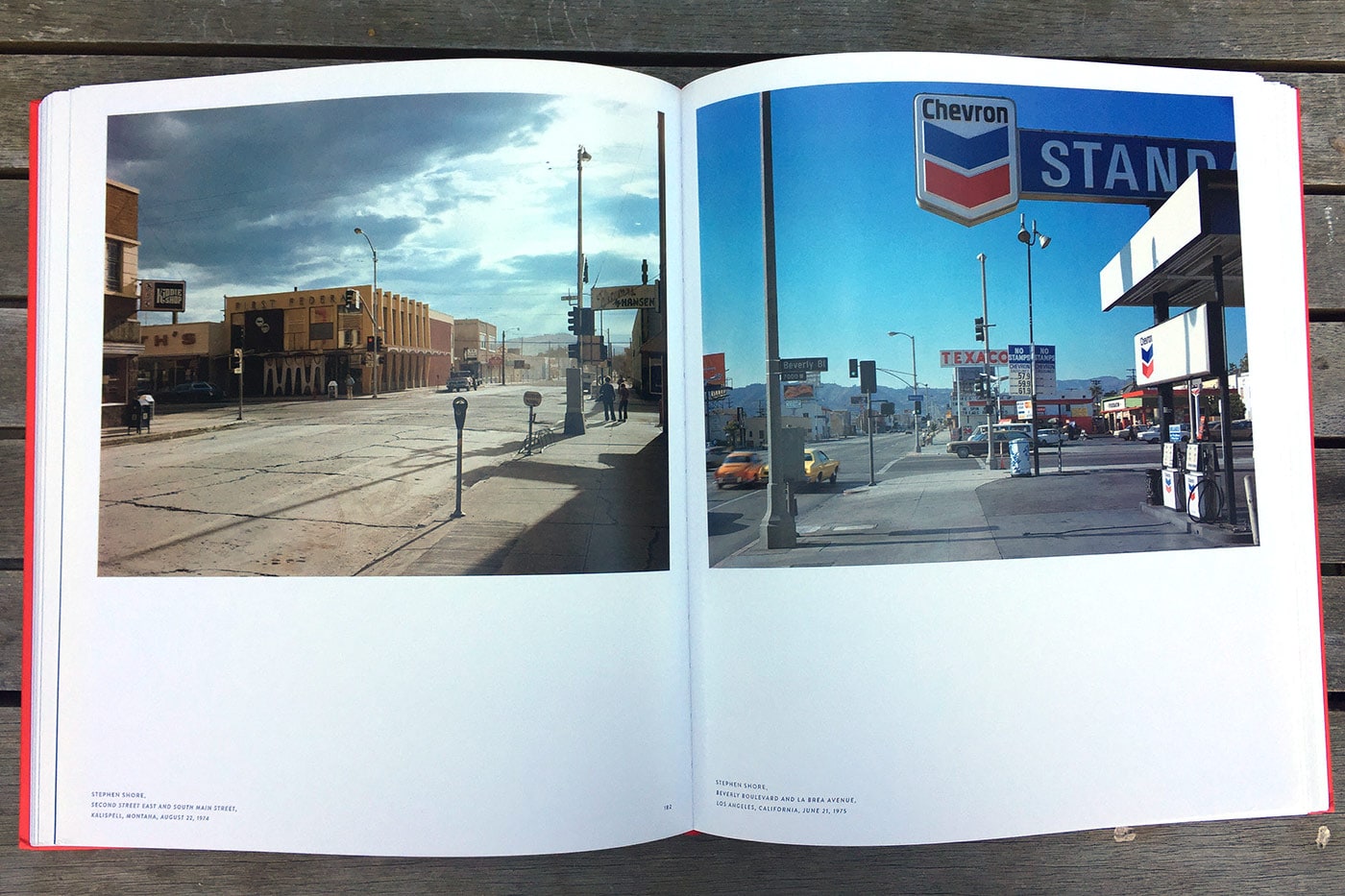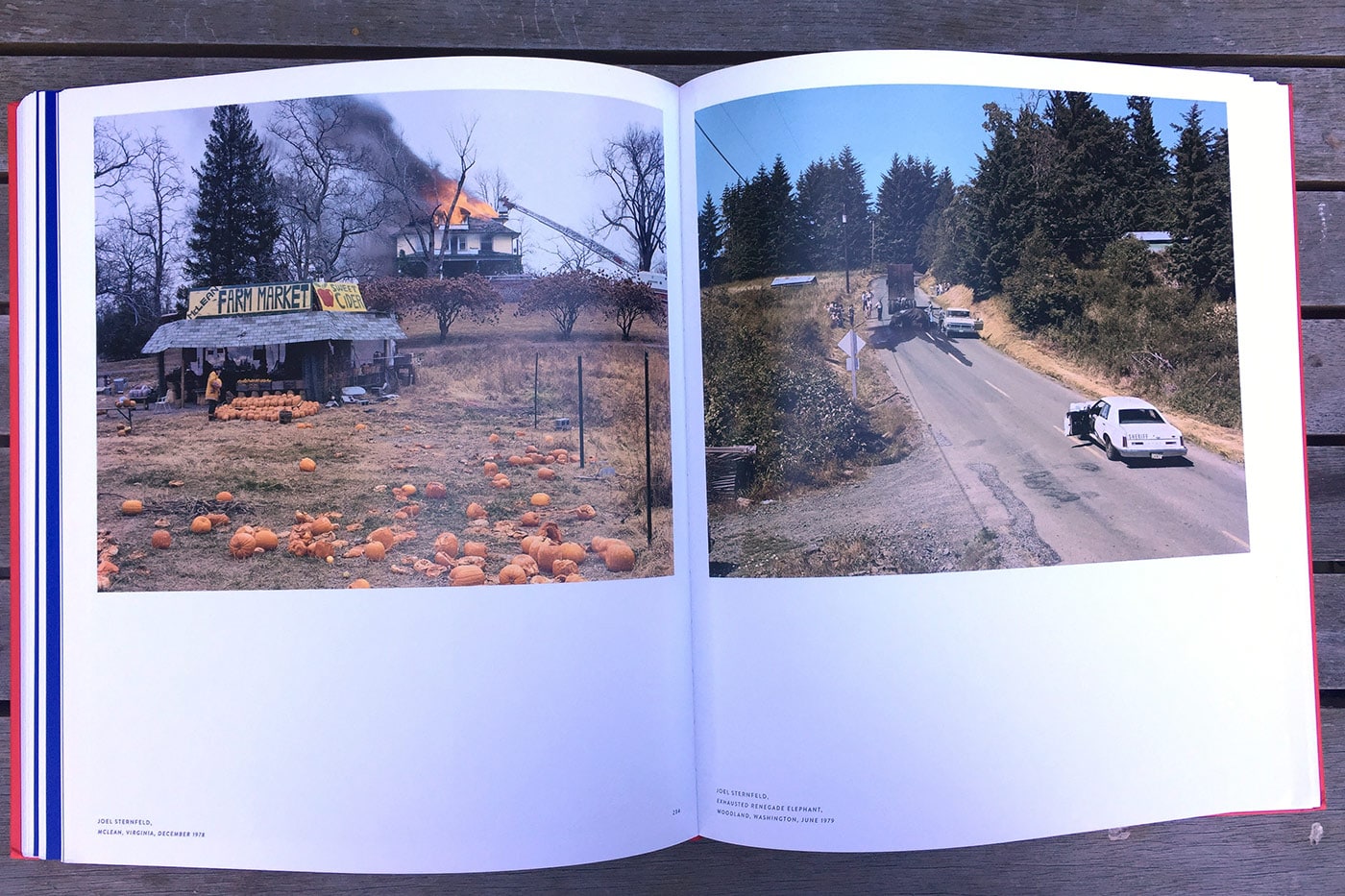 Todd Hido has beautiful scenery but feels a bit out of place with all the other sharp photos. Hido still focuses on place and scenery just with dreamy out-of-focus shots giving an opinionated mood. I think his might be the only series that does not include any people.
Including Hido might be a view on how road trip photography is transforming, less documentary style and more photographer vision and imprint stamped on it.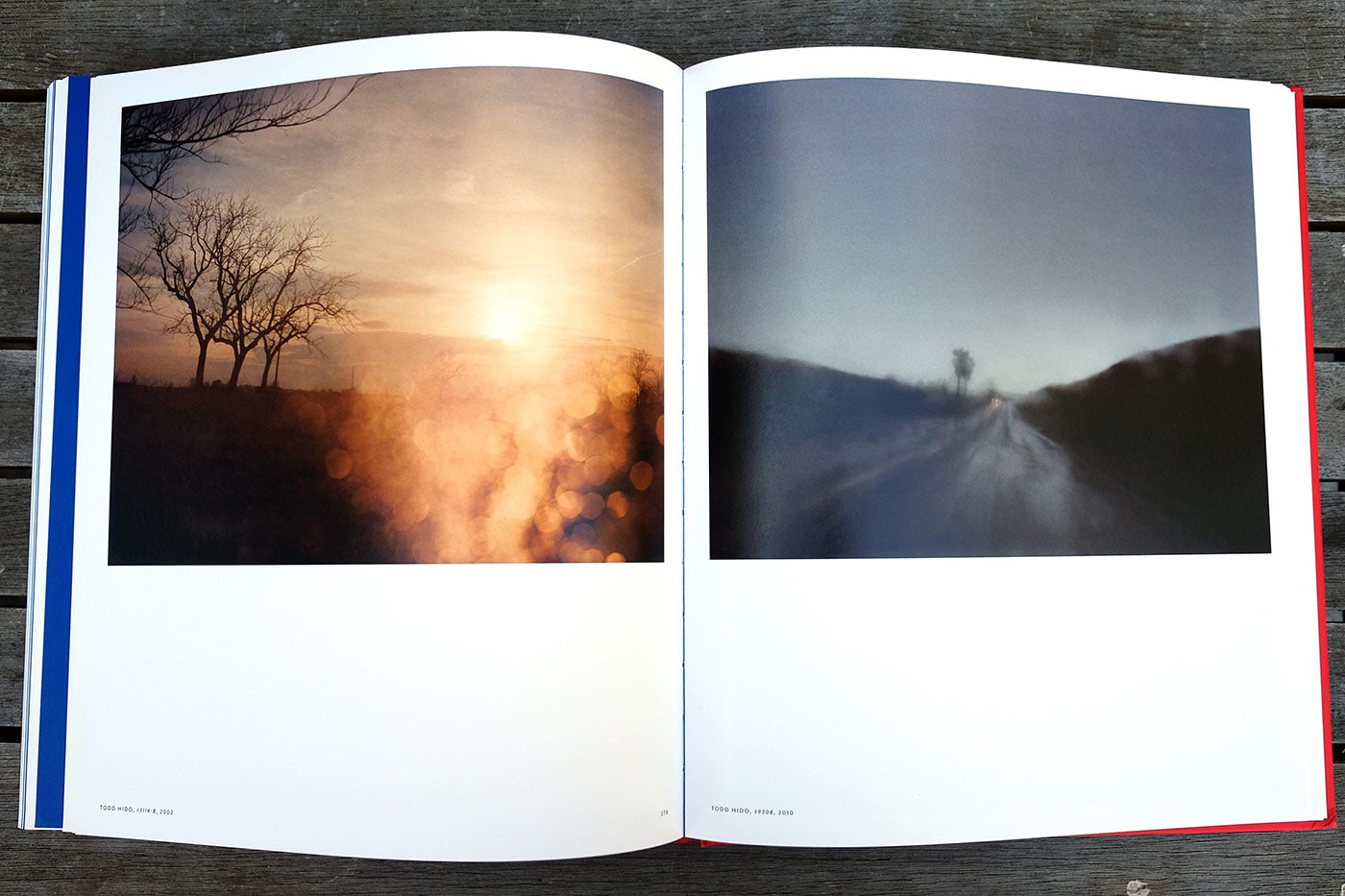 Ryan McGinley's work is an even starker contrast to the other work in the book. While McGinley's photos includes people it really focuses on the "me"; the people taking the road trip and not necessarily where they are going or what they are seeing. The photos show people having fun and playing, the where is not the focus, it could be anywhere. The rest of the photography in the book explores where they are going, what they are seeing, and focuses externally.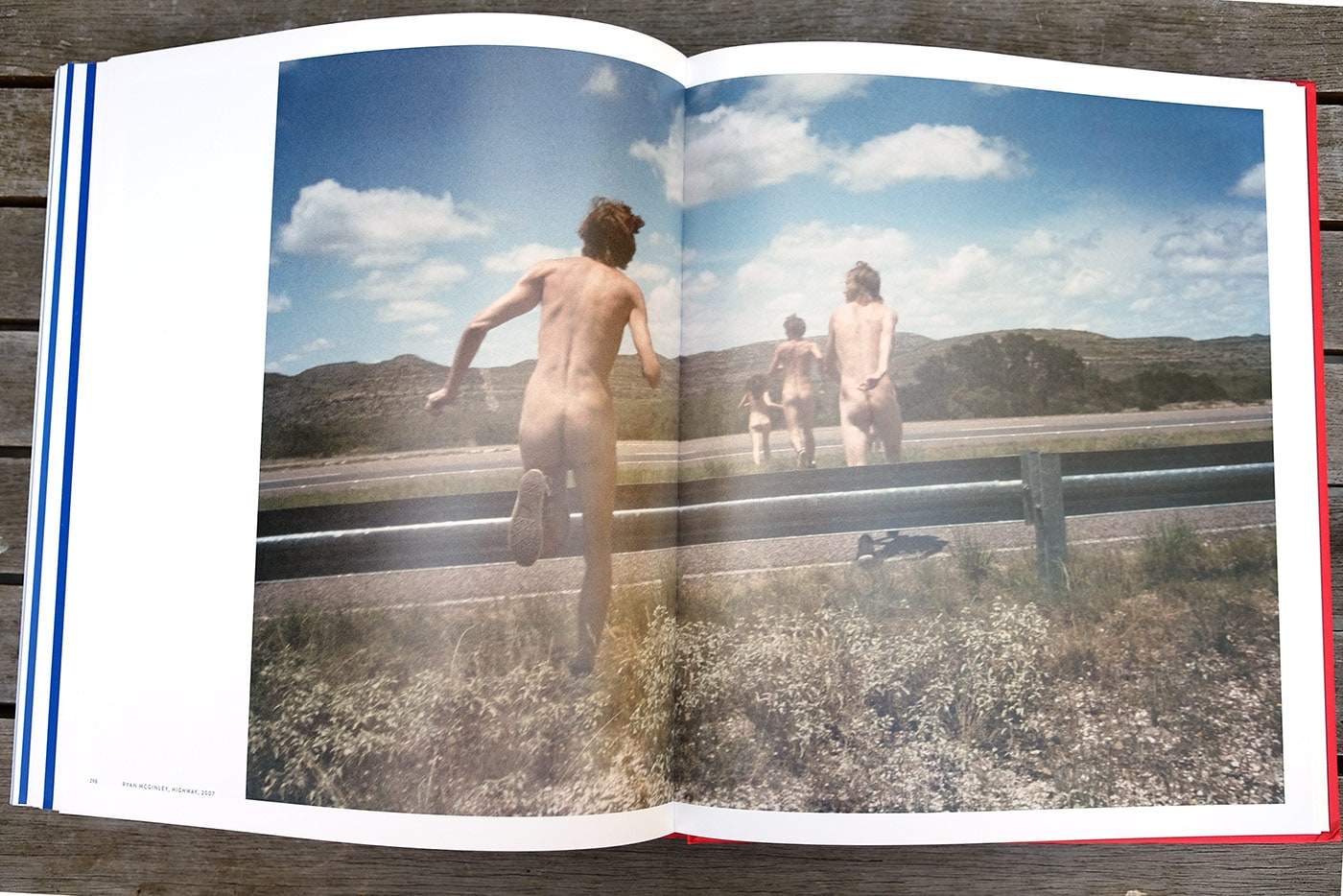 This is an interesting aspect when combining multiple photographers around the same theme. You can see how they approach and photograph common territory in different ways.
One part I really liked was the inclusion of the maps charting where each of the photographers traveled on their trips. It was a surprise to have it at the end, could've been included in the photographer's section to give more context, but great to see either way.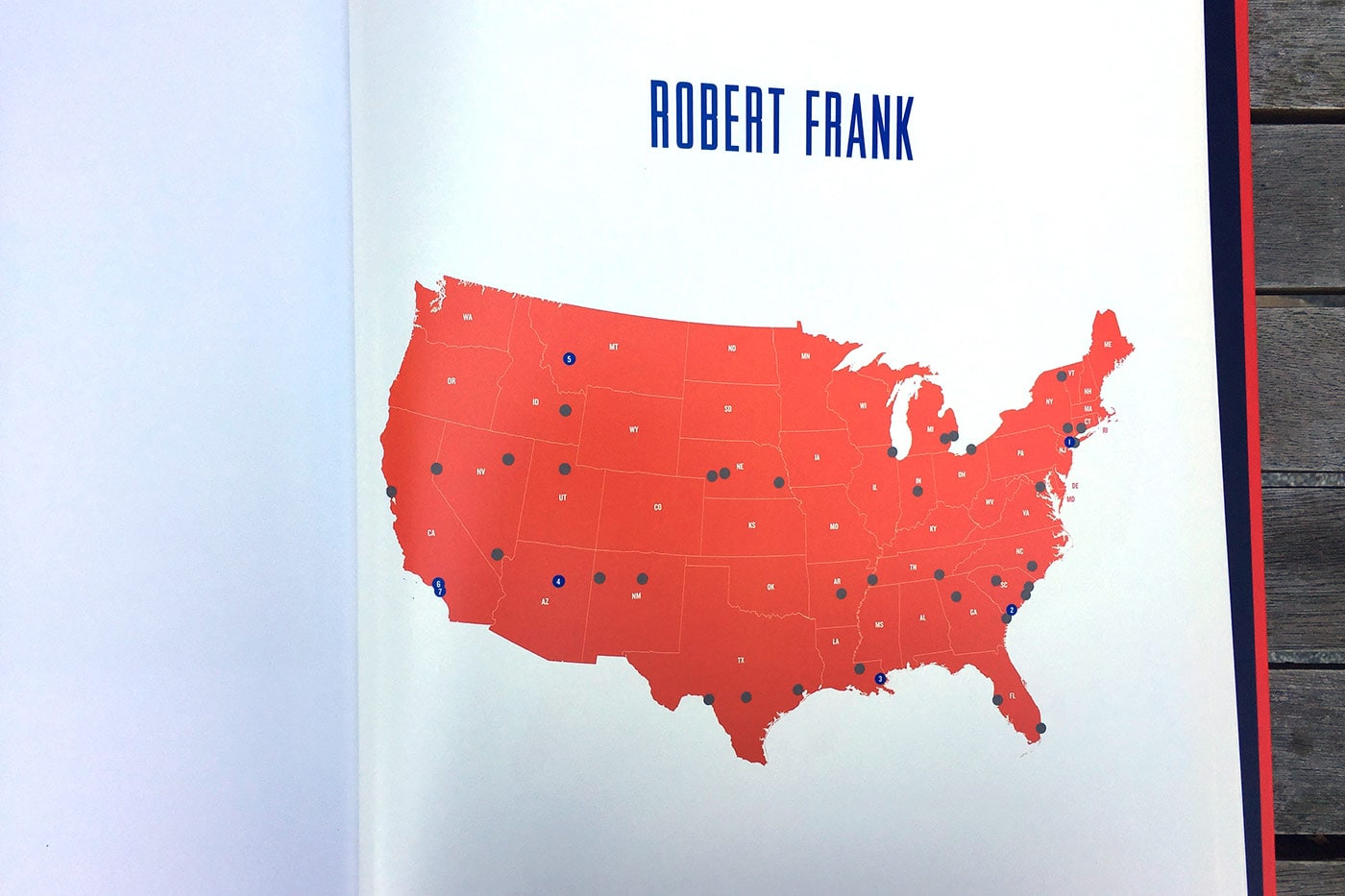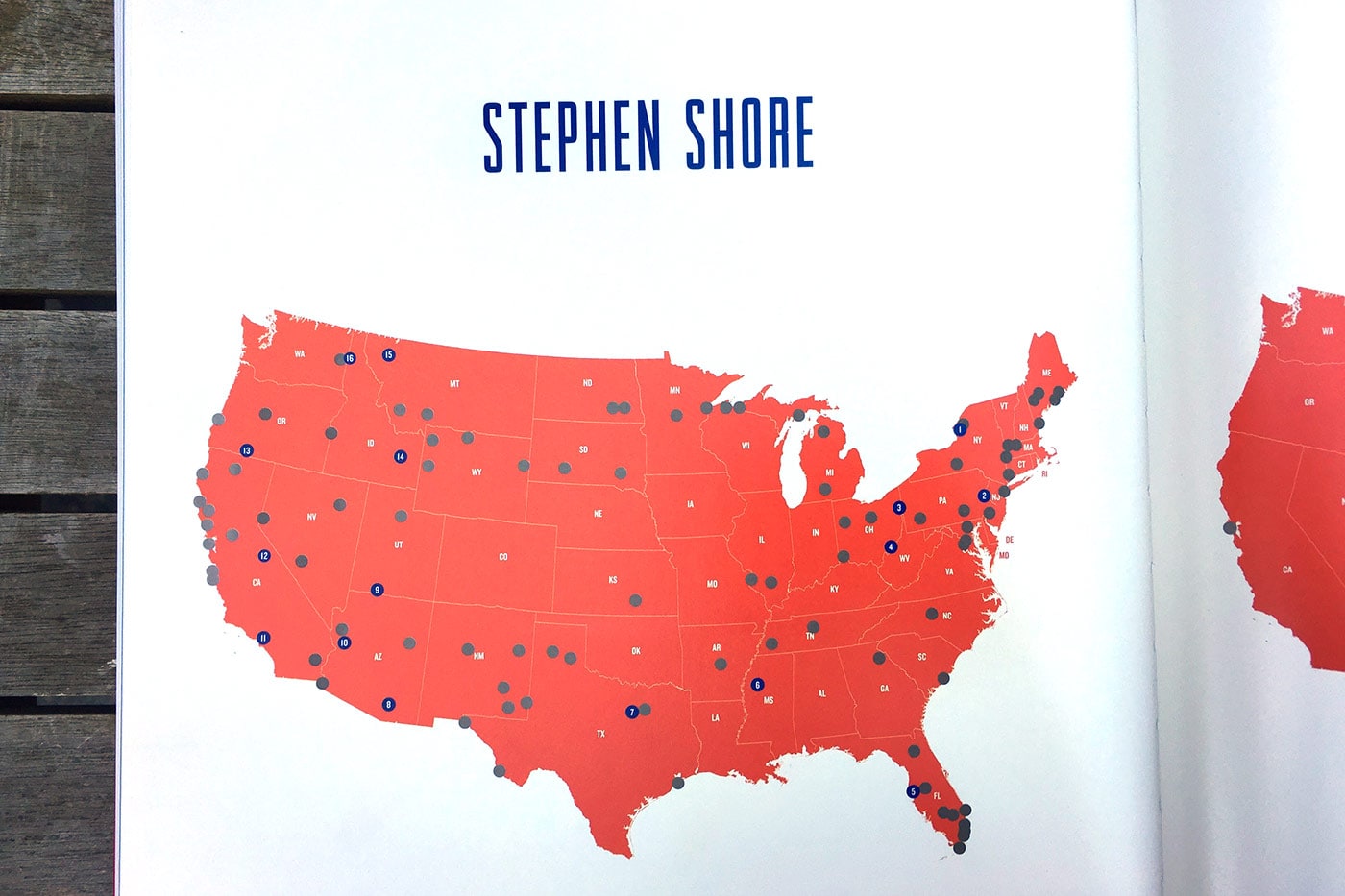 The Open Road is a wonderful book, worth checking out for sure especially if you don't already have many other books from these photographers.