Salsa Festival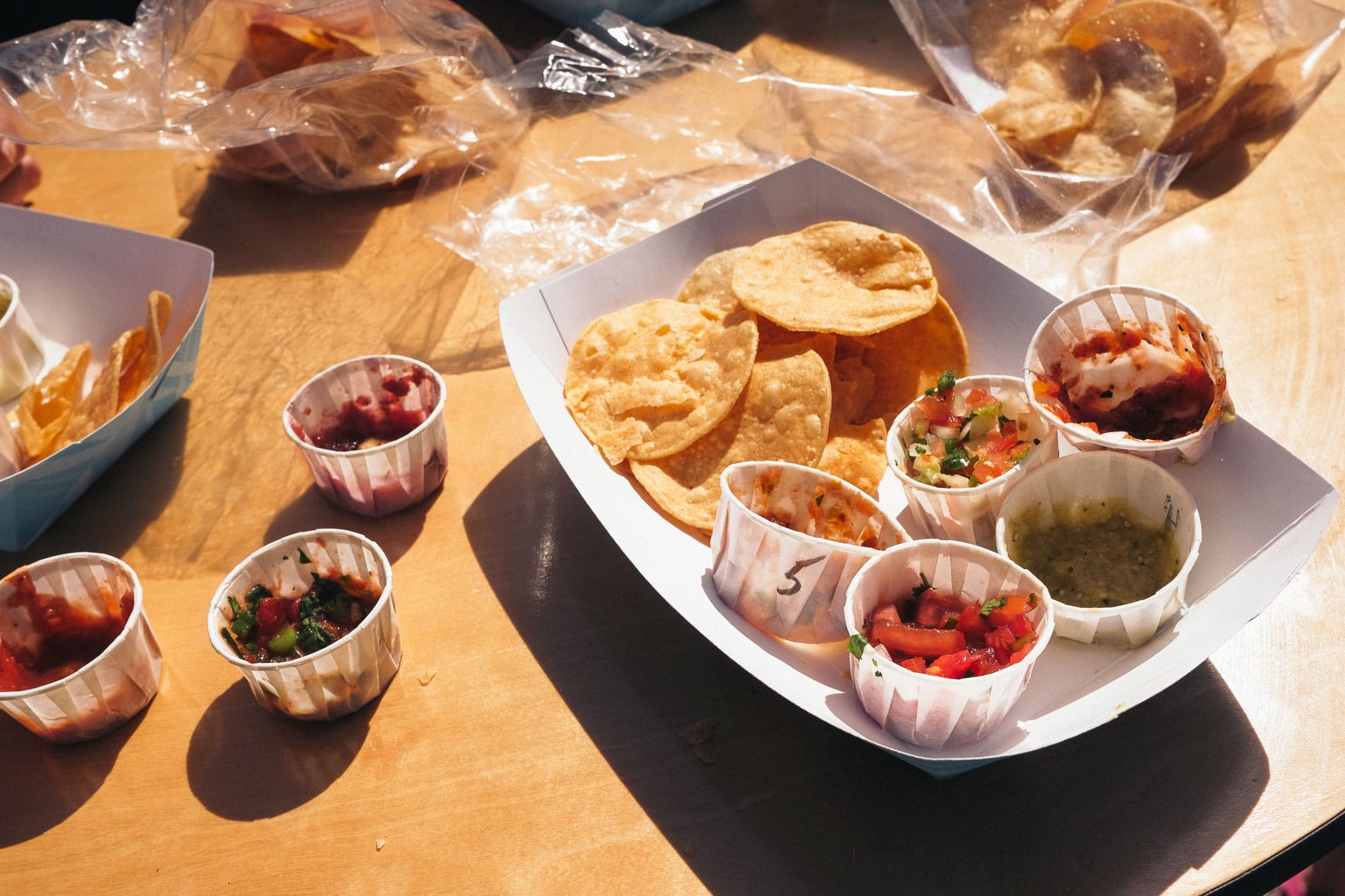 The Redwood City 10th Annual Salsa Festival featured hot sauce and salsa dancing, I focused on the sauce. The salsa tasting competition included 8 competitors from mild to spicy, though none even got close to my perfect spiciness, defined by:
The perfect salsa is just hot enough that you can't stop eating, because when you do your mouth is on fire.

-Me
There were a lot of delicious entries, including a unique fire roasted cherry salsa. I don't mind a sweeter fruit salsa, like mango or pineapple, but unfortunately the cherry in this one didn't work.
I look forward to the salsa festival each year, maybe one year I'll enter my own. I tend to work in small batch, with ingredients from my garden, not quite sure how I would manage the quantity.