St. Dunstan Catholic Church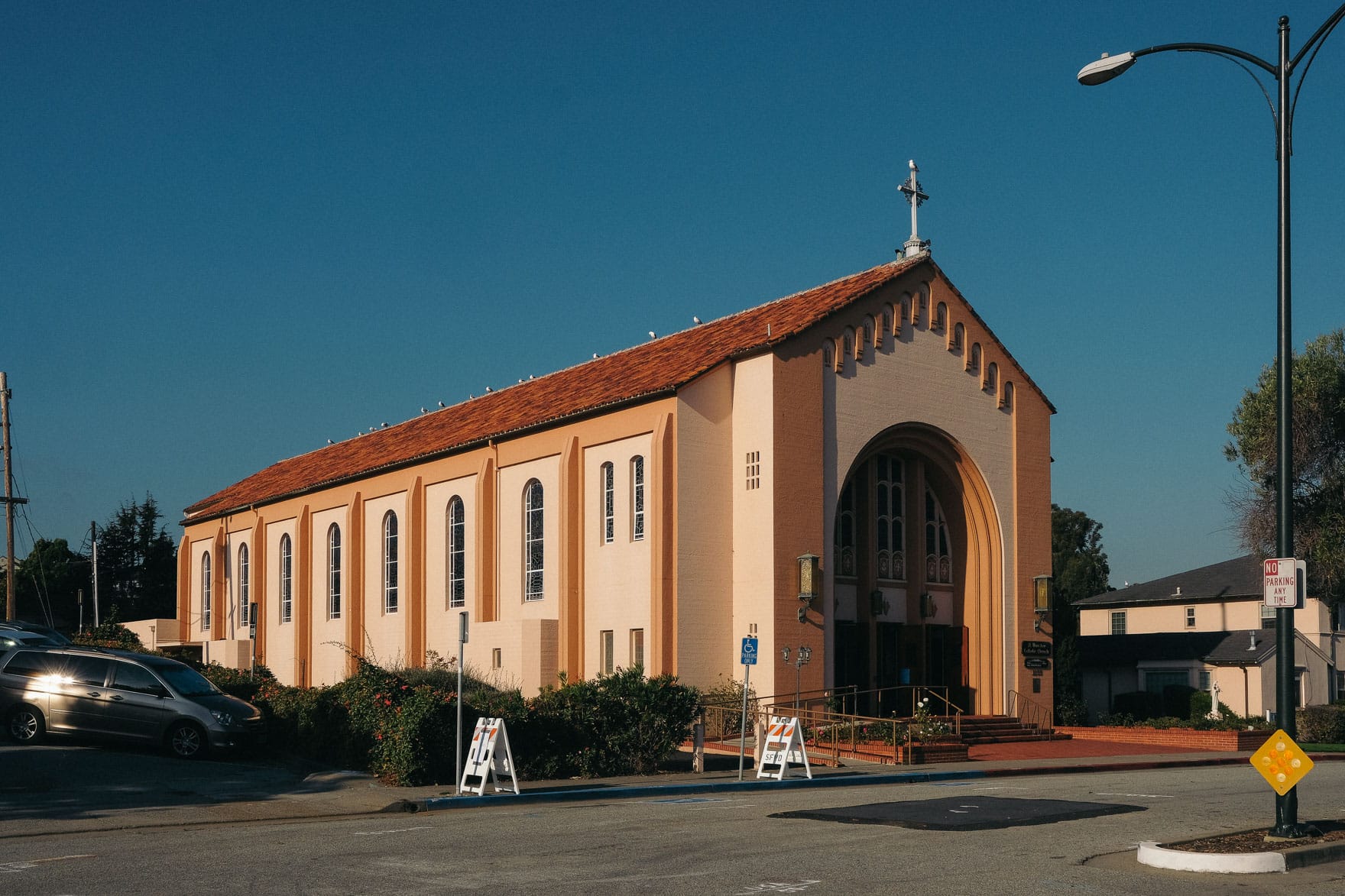 While out shooting for my El Camino project, I came across the St. Dunstan Catholic Church in Millbrae. It is a quaint church sitting on top of a small hill just a block above the El Camino Real. The red and gold colors of the church stood out to me against the blue sky.
St. Dunstan was founded in 1940 to serve the growing population in the area. Millbrae is 15 miles south of San Francisco. In the 1930's, cow pastures there were transformed to be the Mills Field Municipal Airport, then shortly expanded and renamed to the San Francisco Airport. The airport became, and still is today, the largest employer in the region.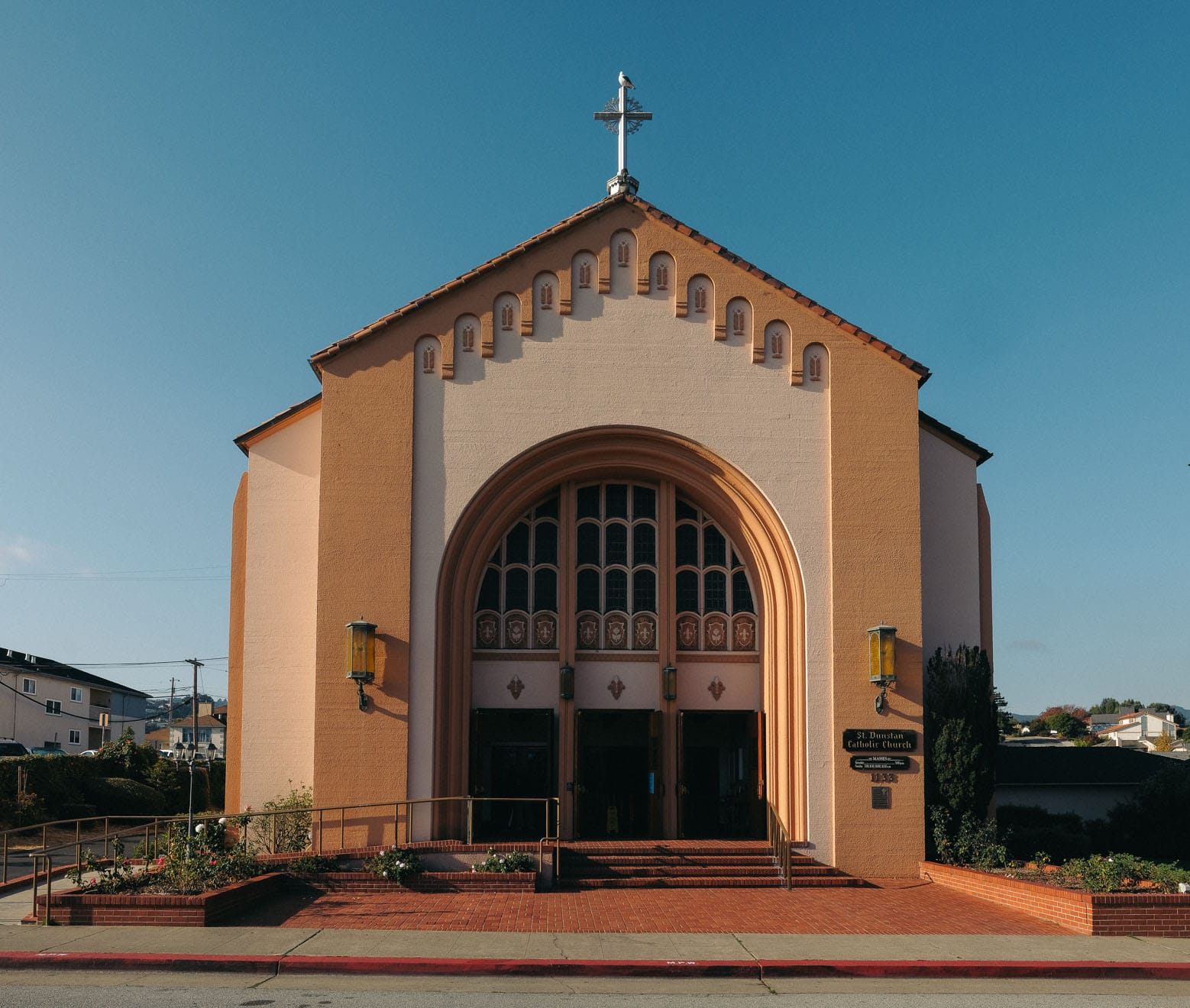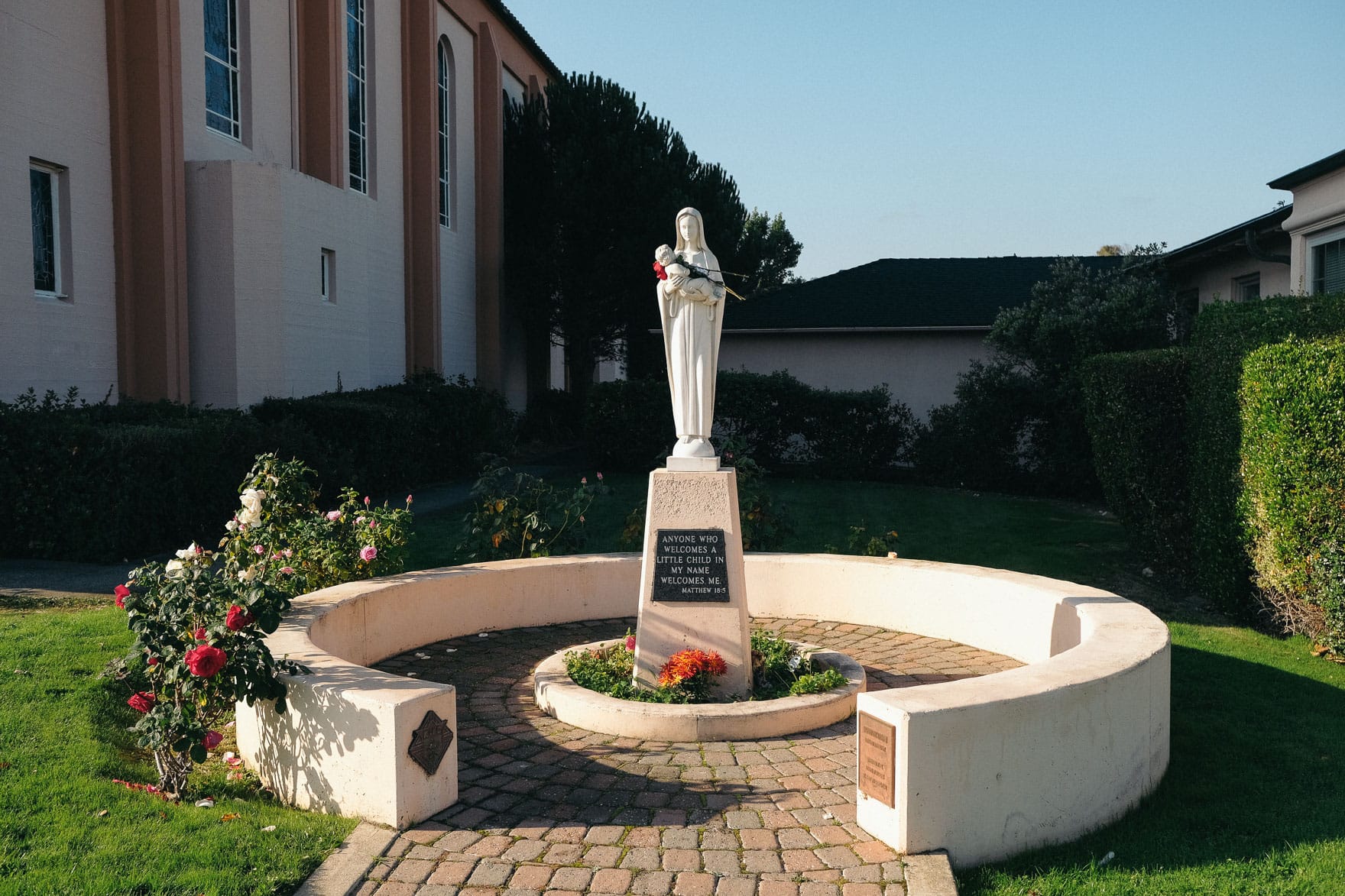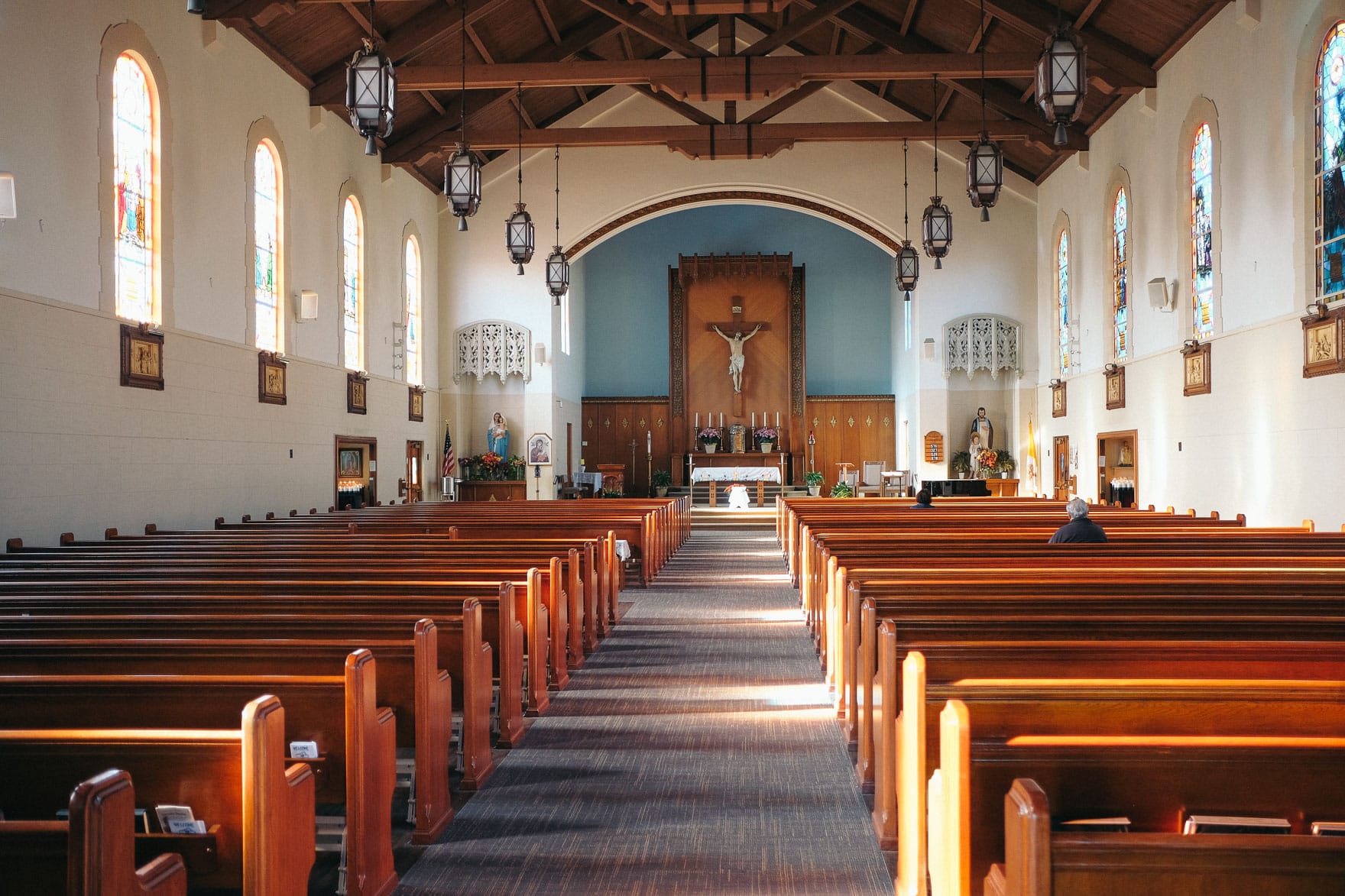 The church is named after a 10th century Benedictine monk from England. St. Dunstan is the patron saint of armorers, goldsmiths, locksmiths, and jewelers.