Town of Colma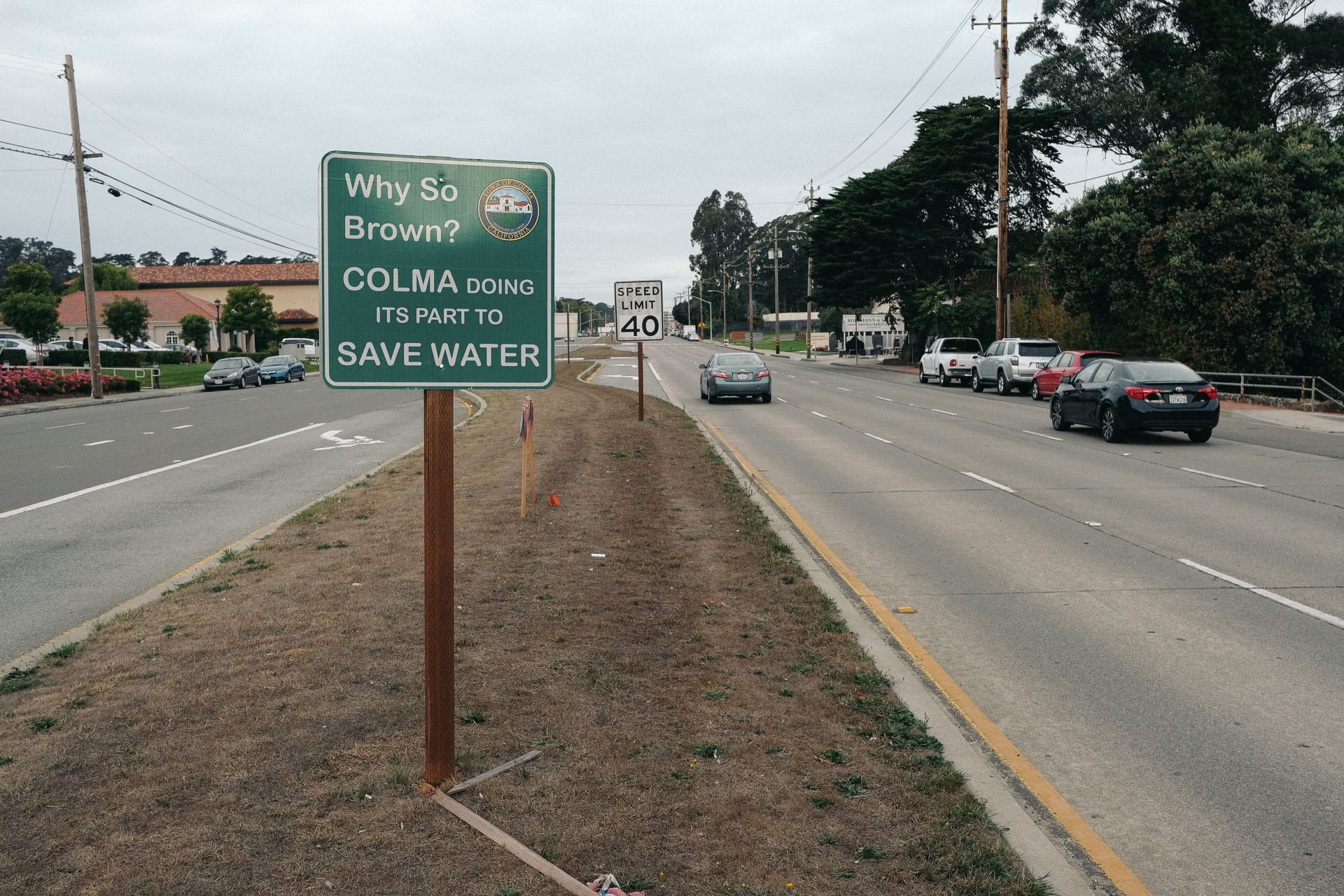 Colma is a small town a few miles south of San Francisco. The city is one of the stops along the El Camino Real and the adjacent railroad line. With just 1,500 residents, Colma is the smallest city in San Mateo County.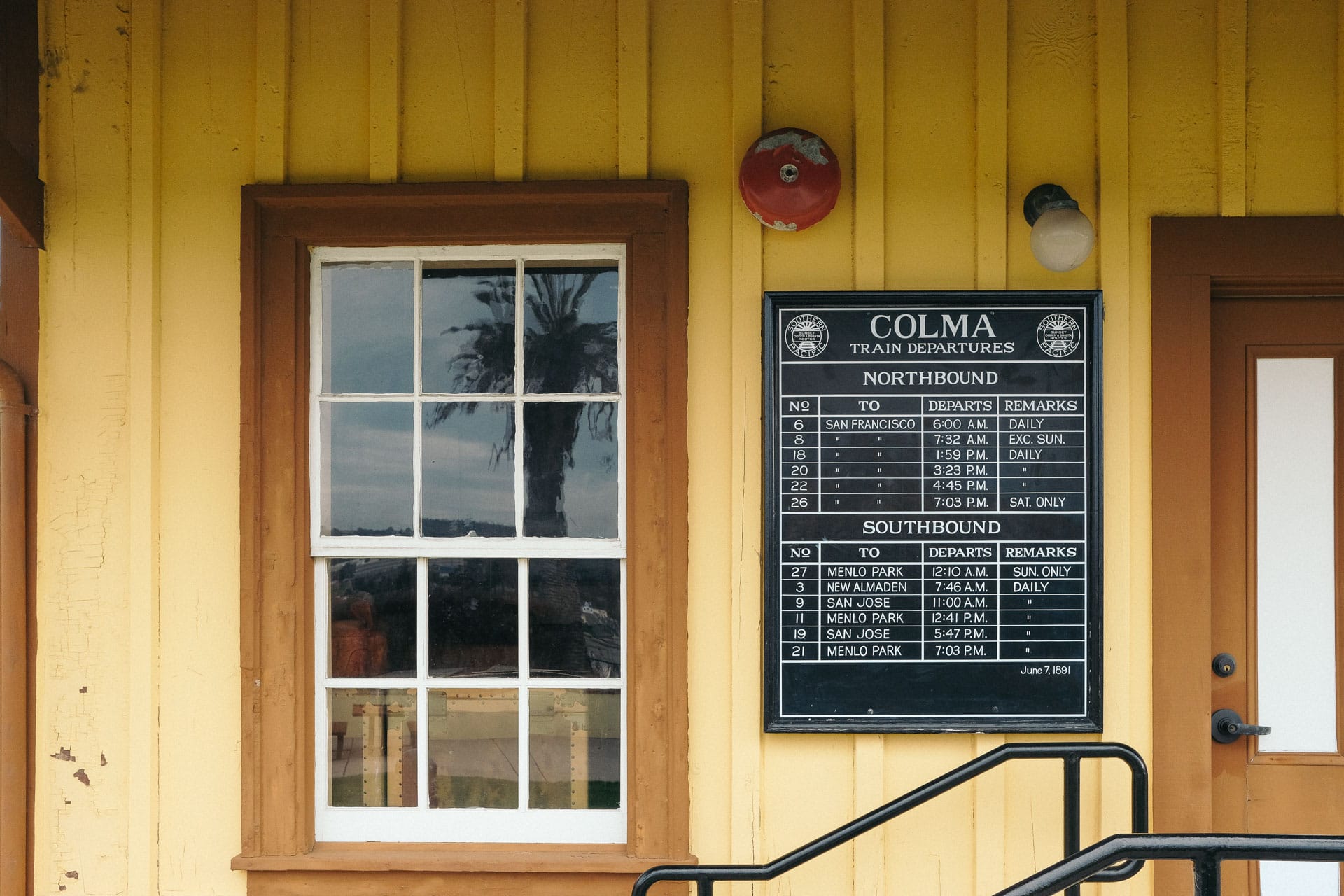 The Colma Station, pictured above, now sits at the Colma Historical Museum moved from it's original location.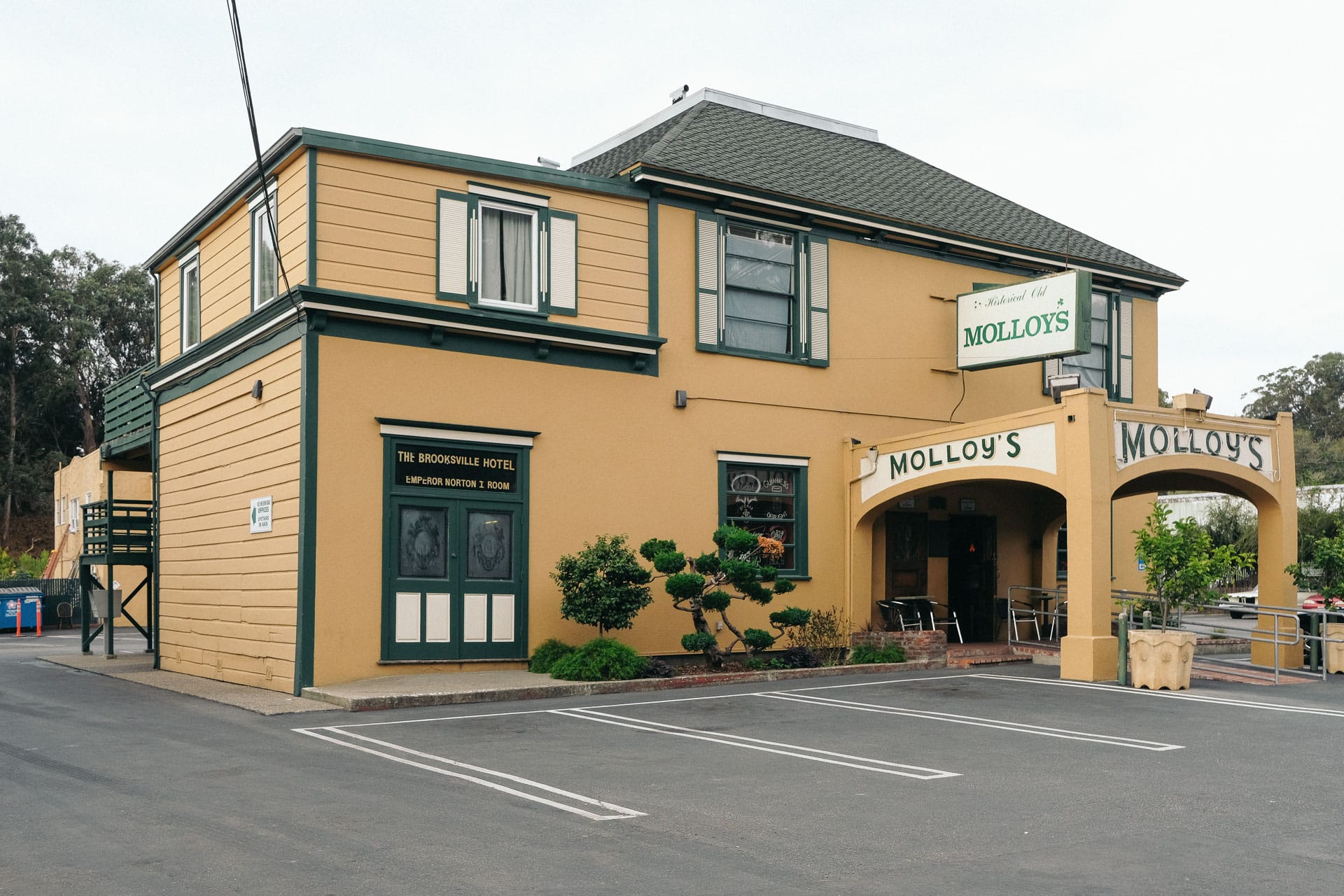 Molloy's Tavern along the Old Mission Road was built in 1883 and had previously been a brothel, a casino, a stagecoach stop and a hotel. In 1927, during prohibition, Irish immigrant Frank Molloy purchased the building for storing goods to supply his speakeasies in San Francisco. The bar is still operated today, now by Frank's grandson Owen Molloy.