James Lick Mansion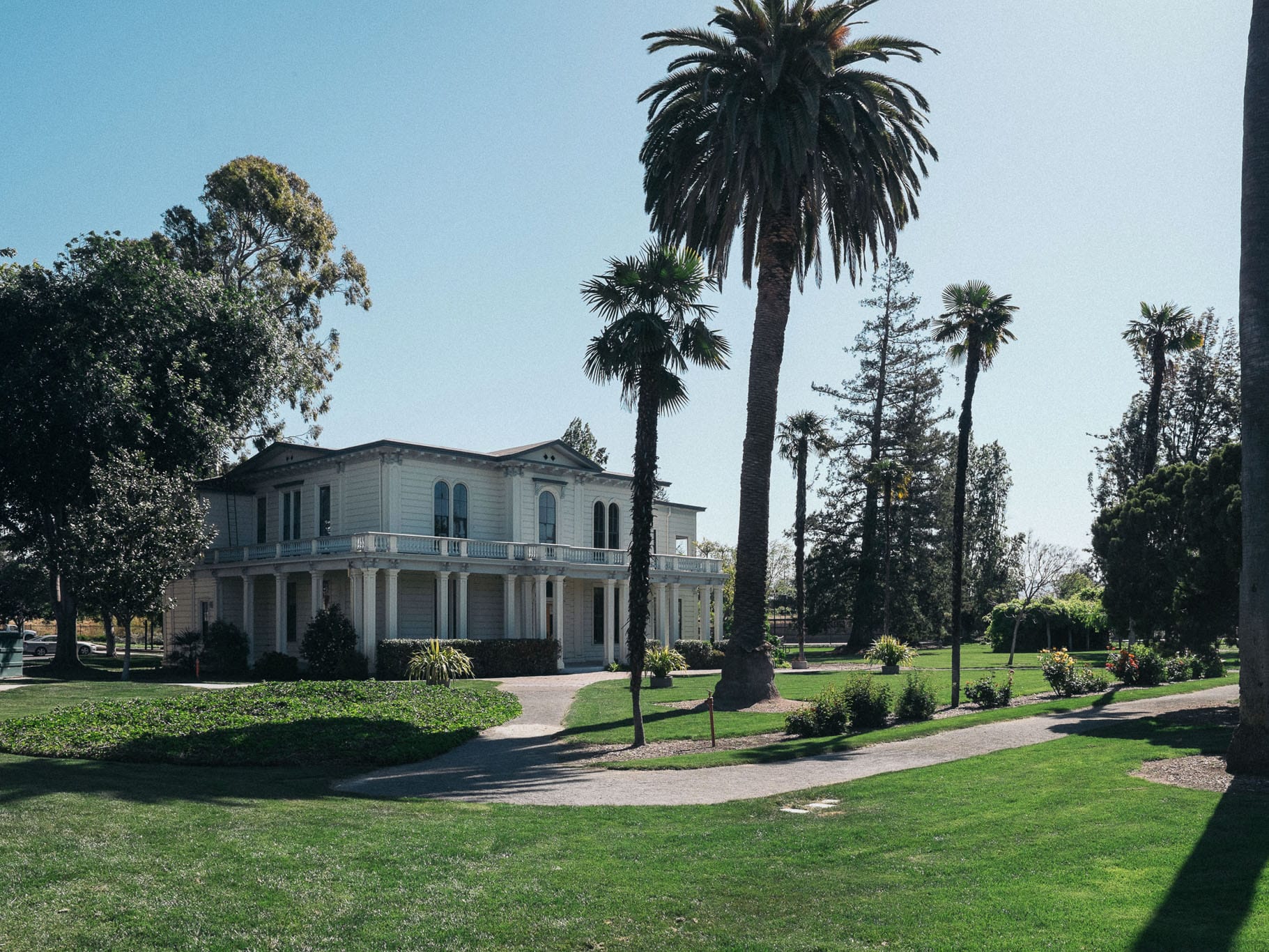 James Lick was an American piano builder, who grew up in Pennsylvania but moved to South America since many of his pianos were exported to Argentina. After many years, he settled in California expecting the future annexation due to the Mexican-American War.
Lick arrived in San Francisco in January 1848, bringing with him his tools, work bench, $30,000 in gold, and 600 pounds of chocolate. The chocolate quickly sold, and Lick convinced his friend in Peru, the confectioner Domingo Ghirardelli, to move to San Francisco, where he founded the Ghirardelli Chocolate Company. #
Lick had tremendous timing and wisely bought land in San Francisco and San Jose area and established a mill, farm and orchards to provide food for the San Francisco Mission; growing food was much easier in the fertile Santa Clara Valley than the cold San Francisco. Lick developed a highly successful orchard business and even introducted new fruits and horticultural techniques.
He benefited greatly when the Gold Rush brought a boon to the region, increasing his land value. At the time of his death in 1887, he was the wealthiest man in California, and left the majority of his estate to social and scientific causes, including $700,000 to University of California to create the Lick Observatory to house a telescope to be more powerful than any other in existence.
The Observatory was the first permanently staffed mountain top observatory in the world and housed the largest refracting telescope at that time.