Salt Ponds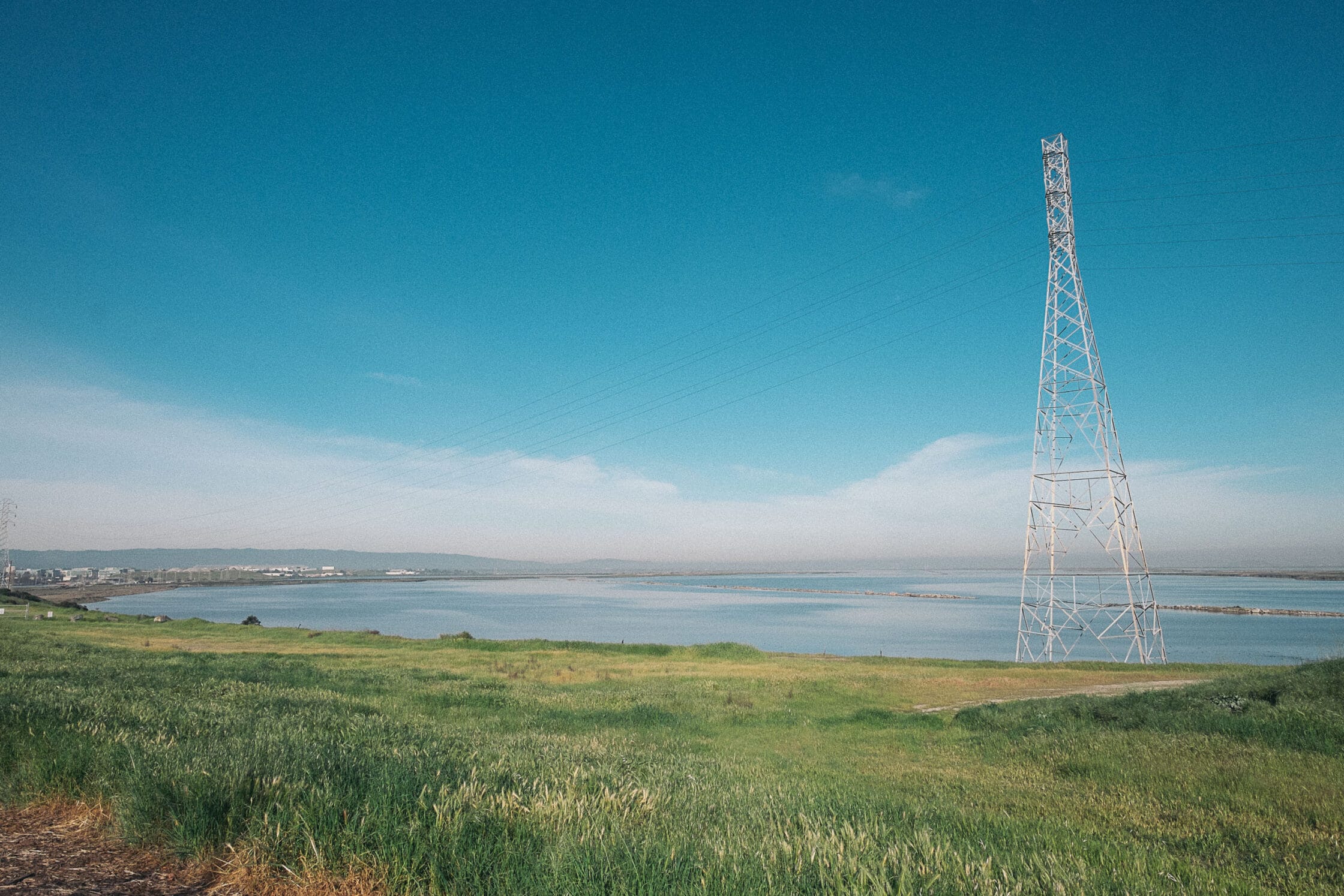 Salt is one of the oldest and most important industries, it is an essential mineral for people, animals, and critical for food preservation; prior to refrigeration, salt was the primary method for preserving food. There is a fascinating book, Salt: A World History, which tells the story of the world's history through salt.
Since 1854, salt was one of the Bay Area's largest industries, with over 80% of its wetlands developed for salt mining. Large evaporation ponds were used to extract salt from the bay sea water and then gathered by hand.
Around 1900, there were up to 20 salt-making family-owned enterprises in around the bay, producing nearly 100,000 tons of salt each year, supplying much of the West and to customers as far away as Siberia.
When flying over the bay, you can still see the evaporation ponds distinctive colors: beautiful green and red. The colors come from microorganisms that live at different salinity levels. A 30-year project is underway to restore the salt ponds to their natural wetlands, see South Bay Salt Pond Restoration Project for more.