Sun Microsystems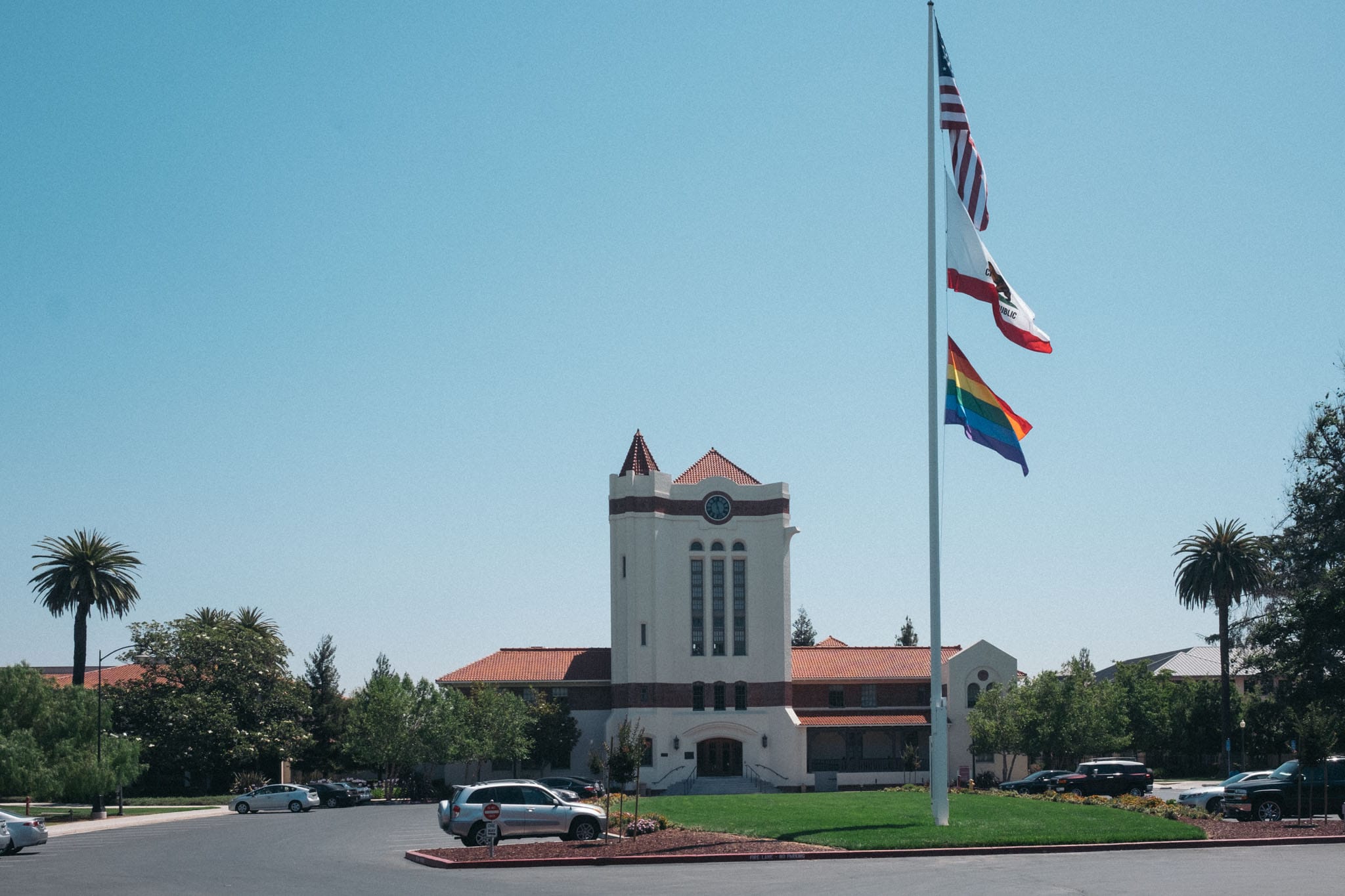 Sun Microsystems was founded in 1982 by Vinod Khosla, Andy Bechtolsheim, and Scott McNealy, all Stanford graduate students. They were joined shortly by Bill Joy of Berkeley, a primary developer of the Berkeley Software Distribution (BSD).
Sun was a critical technology company early on, with their first product being the Stanford University Network (SUN) workstation, a high-end Unix workstation. They were involved developing and promoting Unix, RISC processors, developed thin client computing, virtualization, and the Java programming language.
In 1997, Sun Microsystems purchased land for a new headquarters at the Agnews Developmental Center in Santa Clara. Agnews opened in 1885 as as "The Great Asylum for the Insane" a psychiatric and medical care facility which operated up until 2011, when it finally closed and sold off the last of the large original campus.
Sun grew rapidly during the dotcom era by selling expensive servers, I worked at ETRADE at the time and we were buying as many as we could at $250k per server. However, this steep price was also their undoing since they ignored and mocked the threat of Linux and lower cost Intel systems. I lead the project to switch our systems to the more performant Linux servers which were just $4k each. Here's my observation at the time, Dead Man Walking: Sun Microsystems? (Sept 2003).
In 2010 Sun Microsoystems was put out of their misery and acquired by Oracle, primarily for patents and control of several key technologies including mysql database and Java programming language. The Santa Clara campus continues as an Oracle R&D facility.