Survey Monkey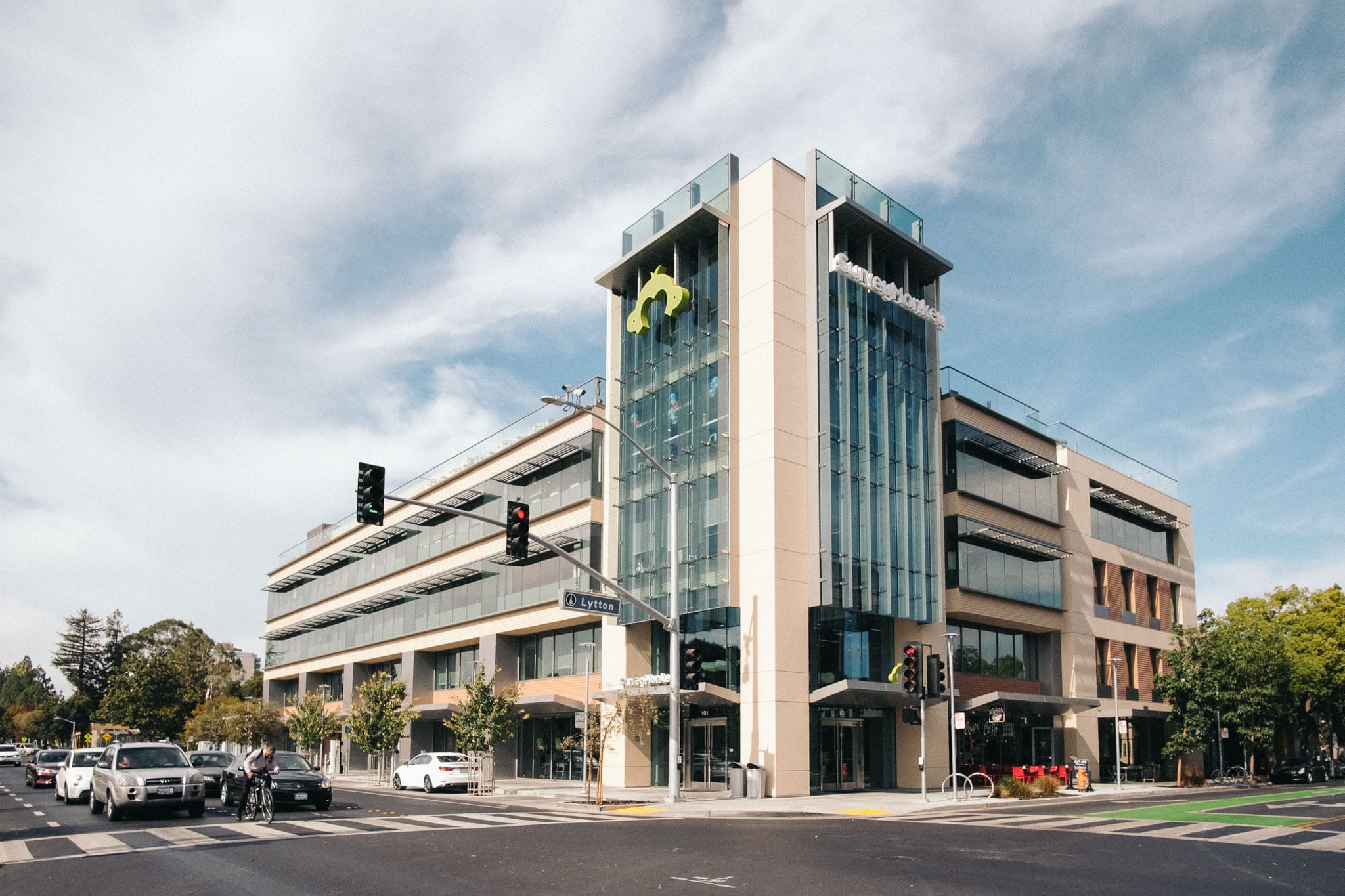 Survey Monkey started as an atypical technology company, founded in 1999 by brothers Ryan and Chris Finley, without raising any outside funding, not common at a time when money was so easy to get. They operated the company and grew slowly but profitably to an estimated $30m in sales with just 12 employees after 10 years.
However, this all changed in 2009, they sold to private equity firms Spectrum Equity and Bain Capital, who placed former Yahoo exec Dave Goldberg as CEO. The company would expand and grow quickly, raising $100m in debt financing in 2010, another $800m in debt and private equity in 2013, and an additional $250m in 2014.
Survey Monkey consolidated to their present headquarters in downtown Palo Alto in 2014, pictured above. However, they are already outgrowing the facility and have plans to move to Bay Meadows development in early 2017, pictured below. Bay Meadows was a horse racing track in San Mateo, opened in 1934 and closed in 2008.
Amazon plans to take over the Survey Monkey facility in Palo Alto, conveniently across the street from their existing A9.com offices, pictured below.