The Stanford Stock Farm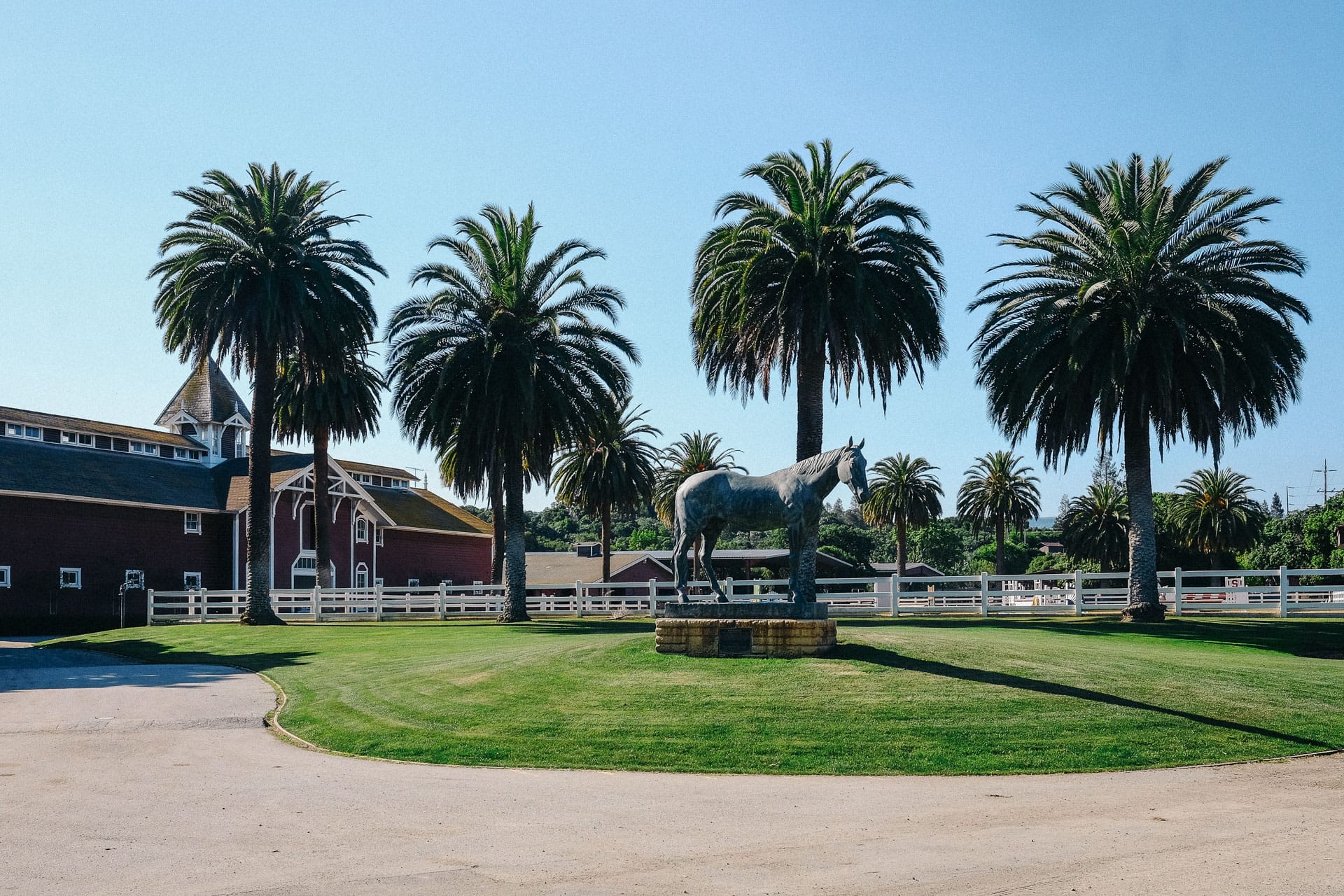 Prior to the University, the Palo Alto land was originally home to the Stanford Stock Farm. In 1876, Leland Stanford purchased the large ranch as a summer home, a rural setting for his son, and as a place to raise and breed horses. Leland Stanford made significant advancements in horse breeding and training, the farm became a giant biological laboratory. Stanford was the first to breed horses for speed and in the pre-automobile era, attempted to boost US productivity by breeding faster, stronger, and thus more productive horses.
Additionally, the first motion picture was created at the farm. To prove that at one point during a horse's gait all four feet are off the ground, multiple exposures were combined together to form the first movie, the experiment was conducted by Eadweard Muybridge.
The large Victorian barn, known simply as the Red Barn, is the most significant building remaining. It was restored in 1984 as a lasting tribute to the Stanford family and its farm. The facility is still in use today and is home to the Stanford University Equestrian Team. #