What's in my night photography bag?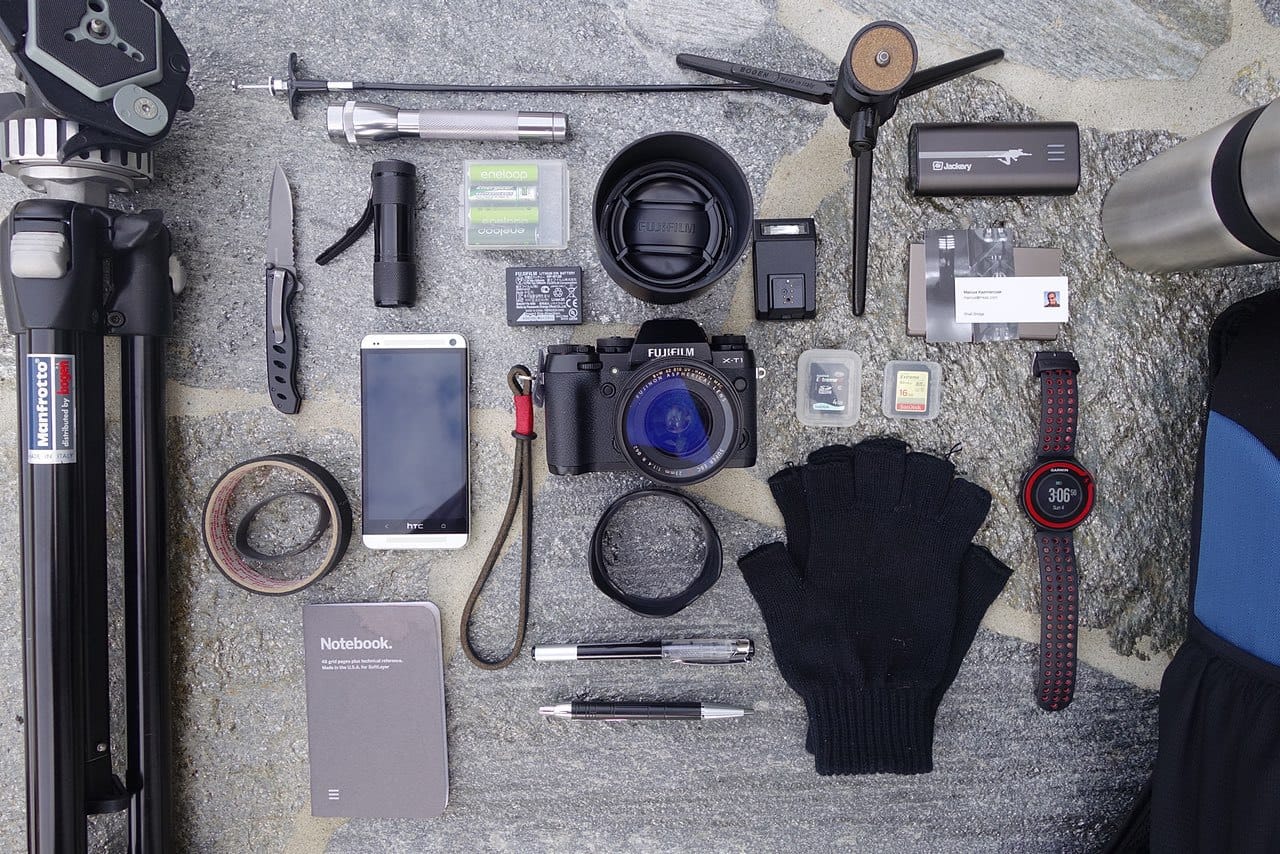 Here's almost everything pulled out of my typical bag I carry for a night photography shoot. It is a bit more than I normally carry, but night is a little less forgiving and you're need a bit more equipment. Coffee and warm gloves might be most important.
See my Intro to Night Photography article for how I work and my basic night tips.