Lost Lake By Night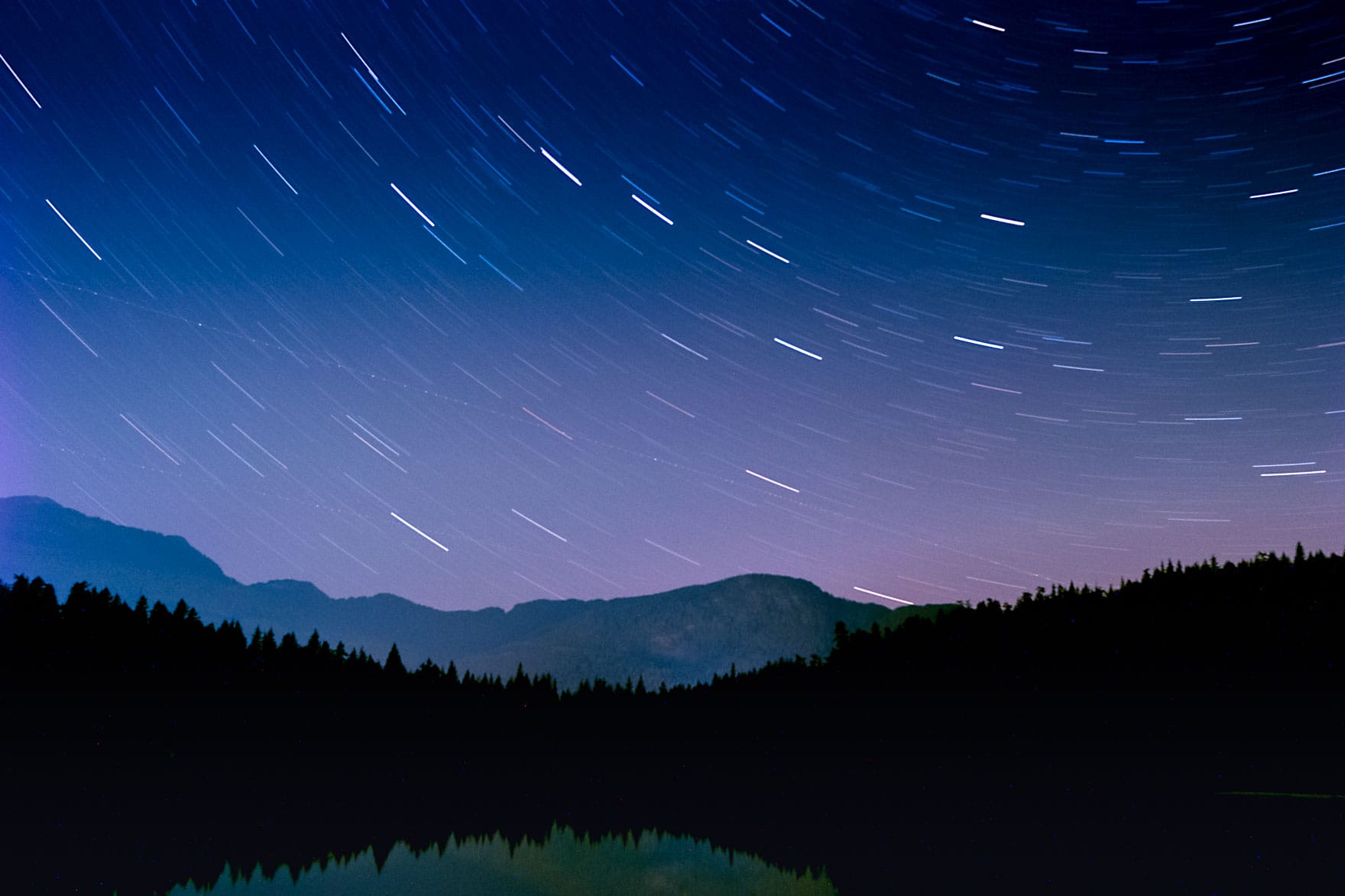 A group of us went out to Lost Lake to shoot at night, with hope to see the northern lights. Supposedly, it was good aurora season, we're not quite sure. I don't think we saw much if anything.
The sky was not filled with brilliant colors and light as we hoped, just a bit of faint red barely visible to our eye. Our cameras picked up the red color during the long exposures. Red is a rare, but possible color, for an aurora, so maybe we did see it.
The street lights along the trail were on for the first hour but turned off around 10:40pm which helped our eyes and with longer exposures. You can see the difference with and without the street lights in the two exposures below.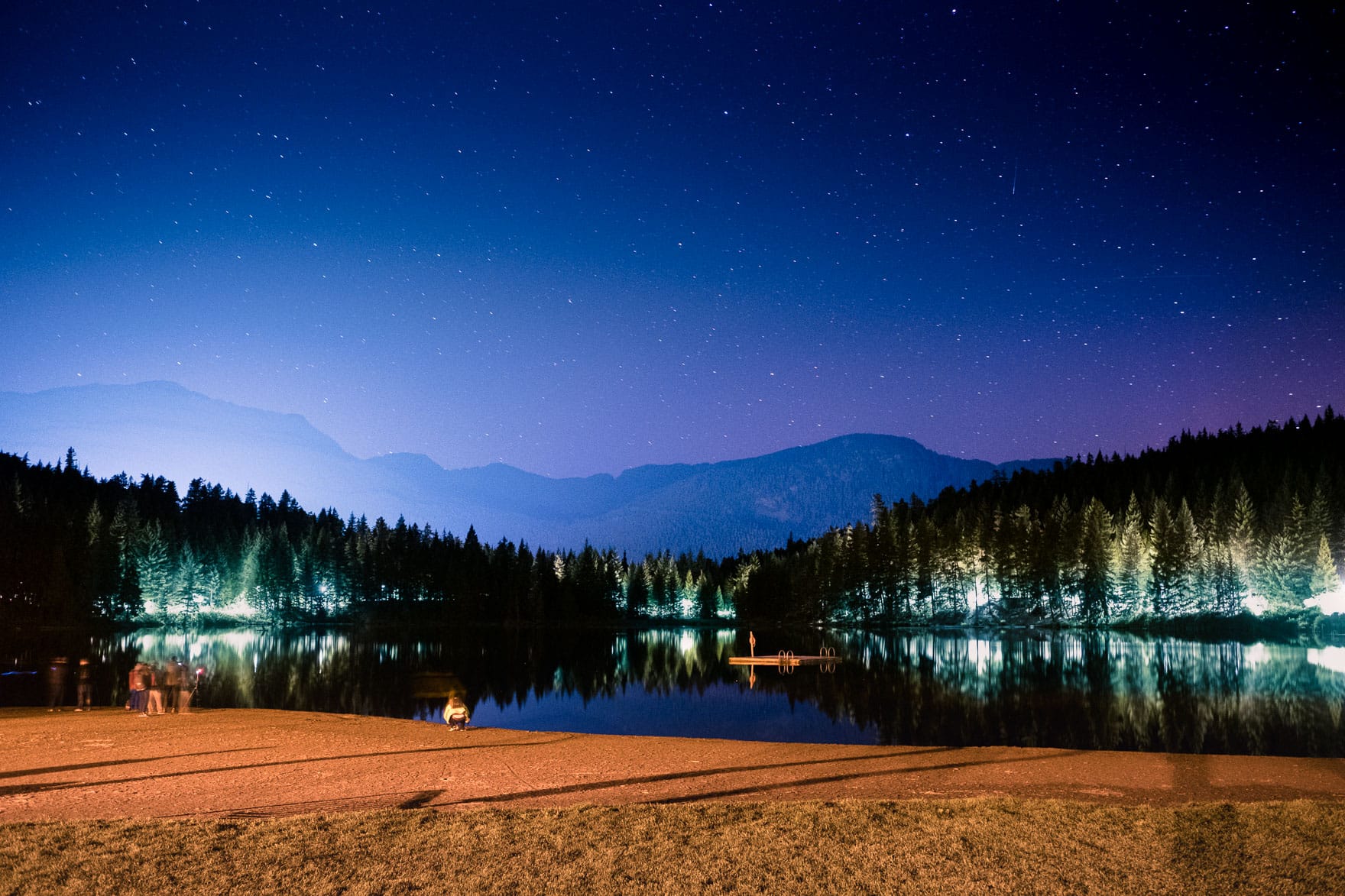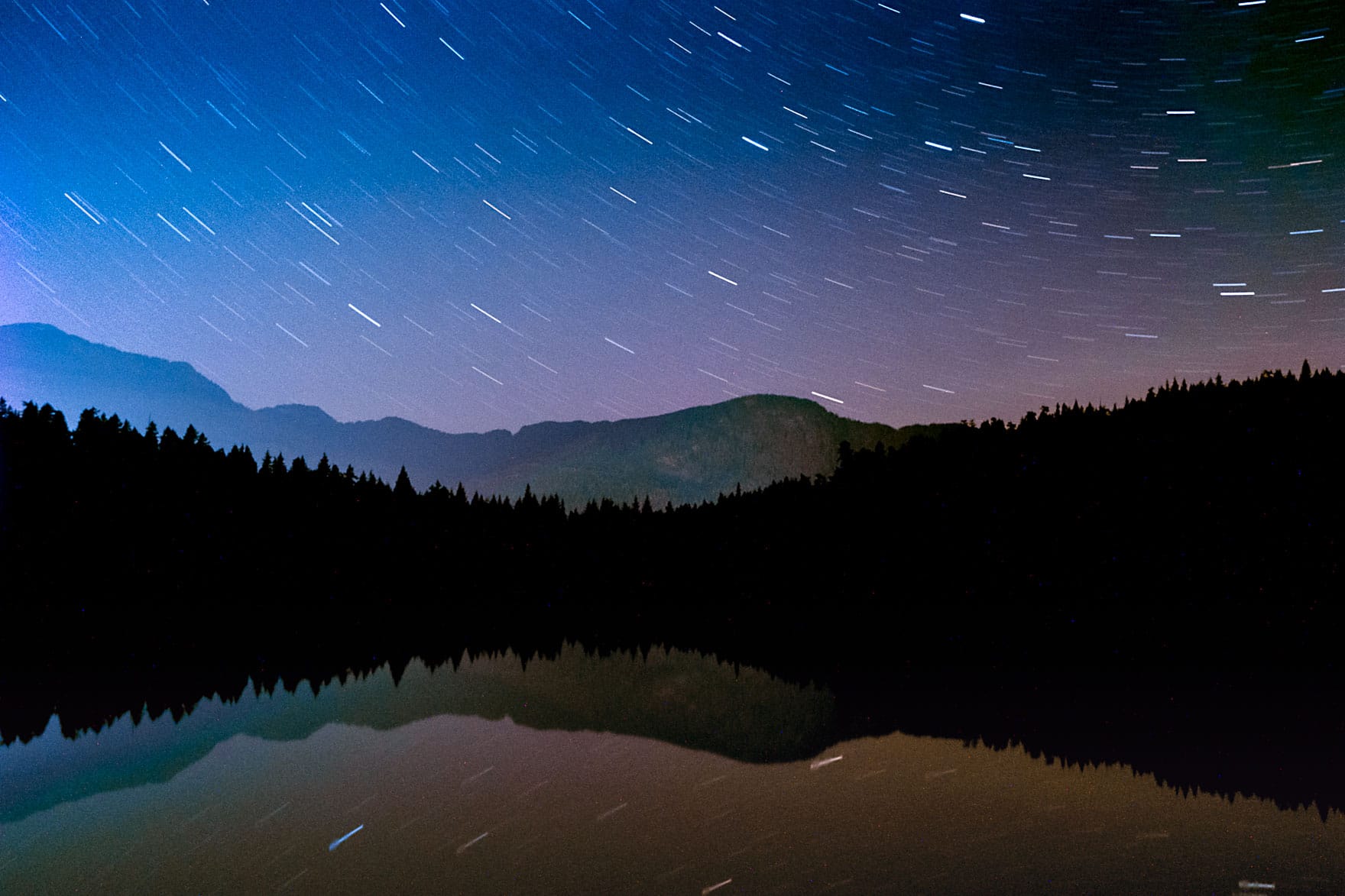 We went out to the same spot last year, but I shot film with an unfamiliar and untested camera, with results as you would expect. None. Luckily, sometimes you do get a chance to go back and retry the shots, this time I did so with digital.
Last year I should of reviewed my own Tips for Night Photography. Check out the article for info on getting started. It's quite fun and I love how light plays around at night and gives unique photos.