Adobe Systems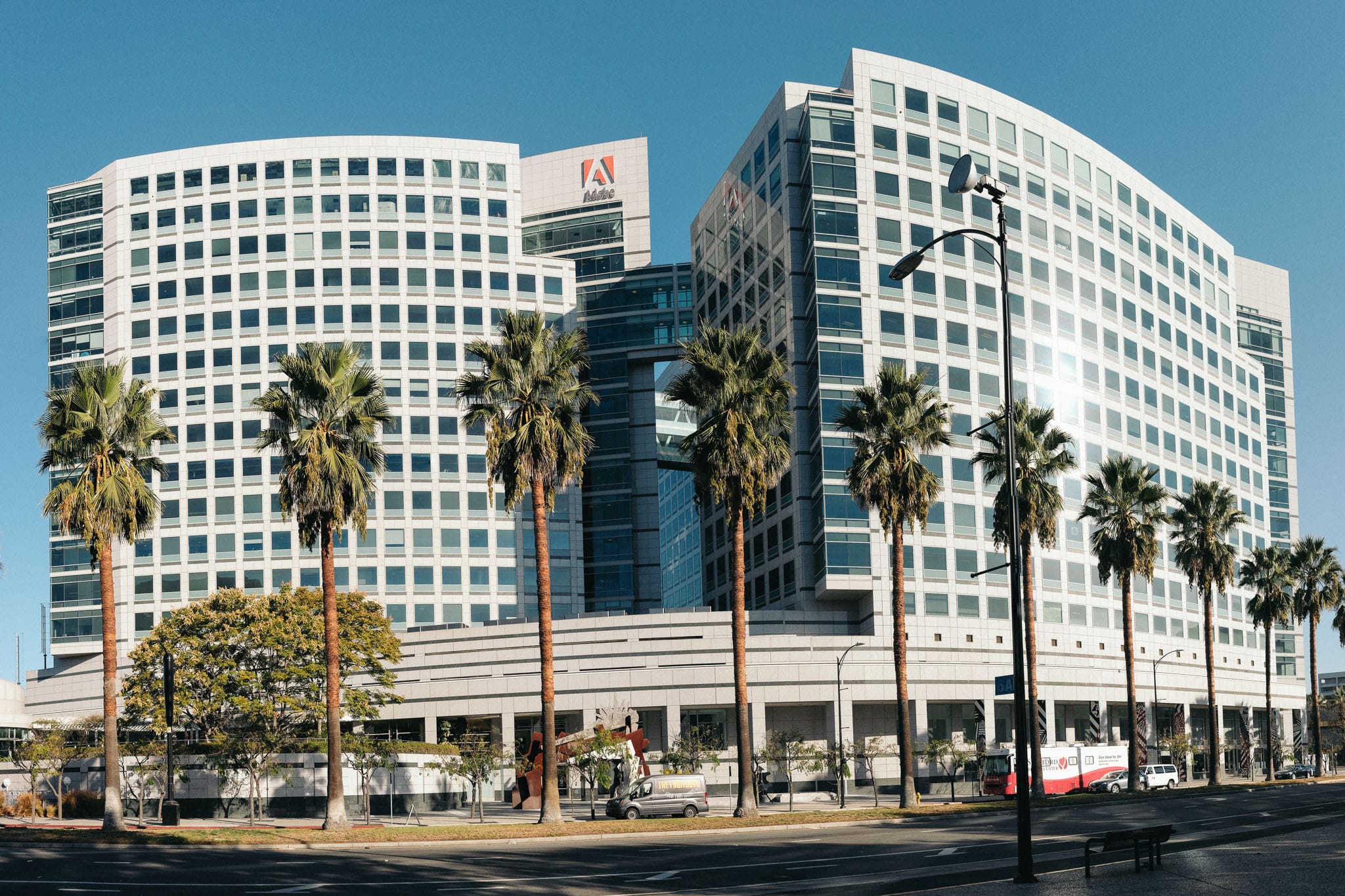 Adobe Systems was founded in 1982 by John Warnock and Charles Geschke who left Xerox PARC to develop and sell PostScript. Apple would include PostScript in its LaserWriter printers which helped kick off desktop publishing in the mid-80's.
Adobe entered the consumer software market with Adobe Illustrator in 1987, a vector-based drawing program for the Macintosh. Illustrator grew from the firm's in-house font-development software which were it's first products after PostScript. The first version of Adobe Photoshop was released in 1989..
Adobe World Headquarters is in downtown San Jose, pictured above. The West Tower was finished in 1996 and the Eat tower in 1998. The Almaden Tower was completed in 2003.