Juniper Networks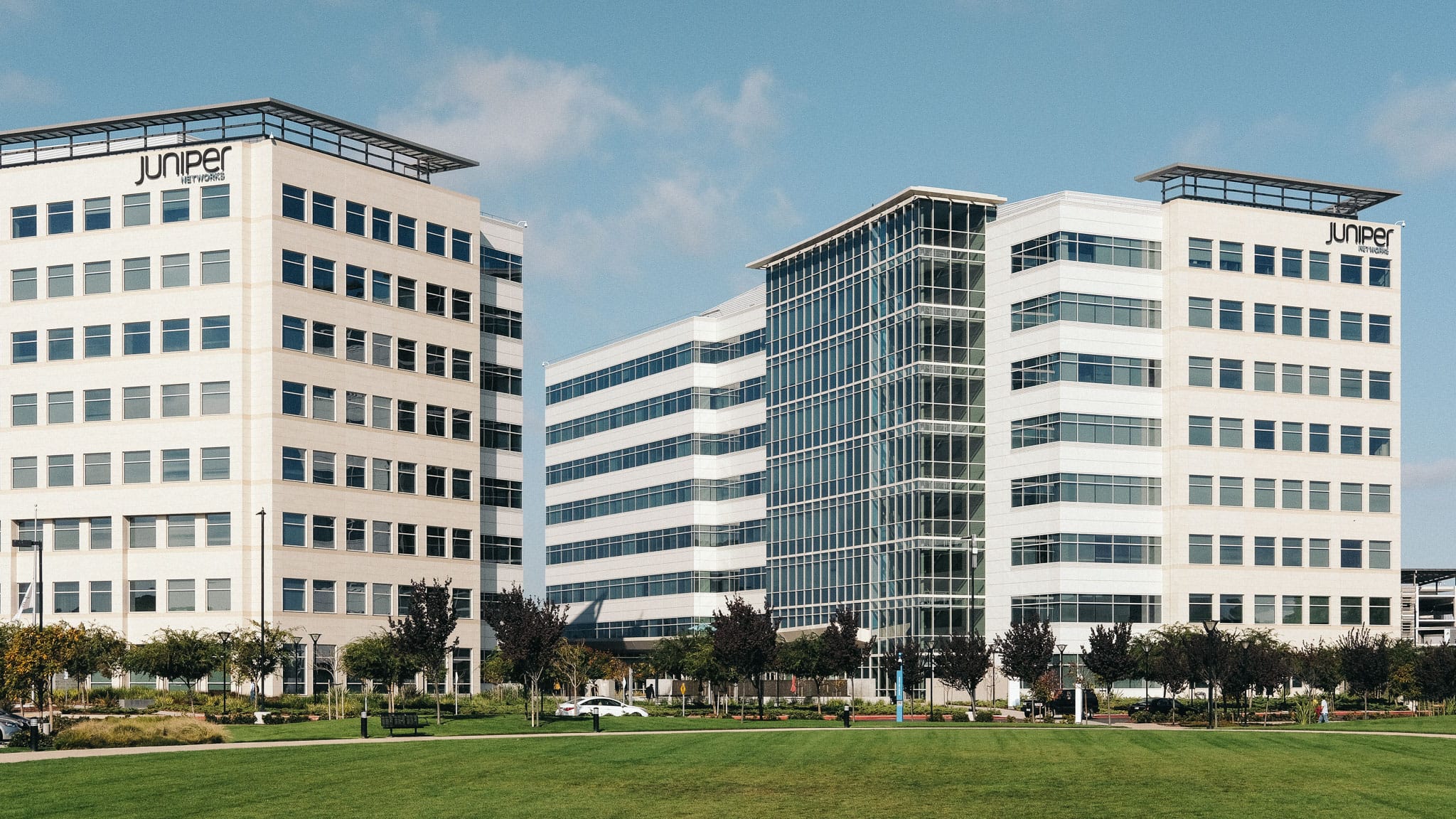 Juniper Networks was founded in 1996 by Pradeep Sindhu a scientist from PARC, who came up with an idea on building a better router specifically for Internet traffic, existing routers were optimized for phone calls each with its own dedicated circuit, Juniper routers were based around packets.
By 2001, Juniper controlled one-third of the market for high-end core routers, mostly at the expense of Cisco, who initially dominated the space. However, Juniper's routers were technically superior using hardware to do most of the data processing, while Cisco routers relied on software.
Juniper was founded in Mountain View, but in 2000 moved its headquarters to the pictured Sunnyvale location.