Tesla Motors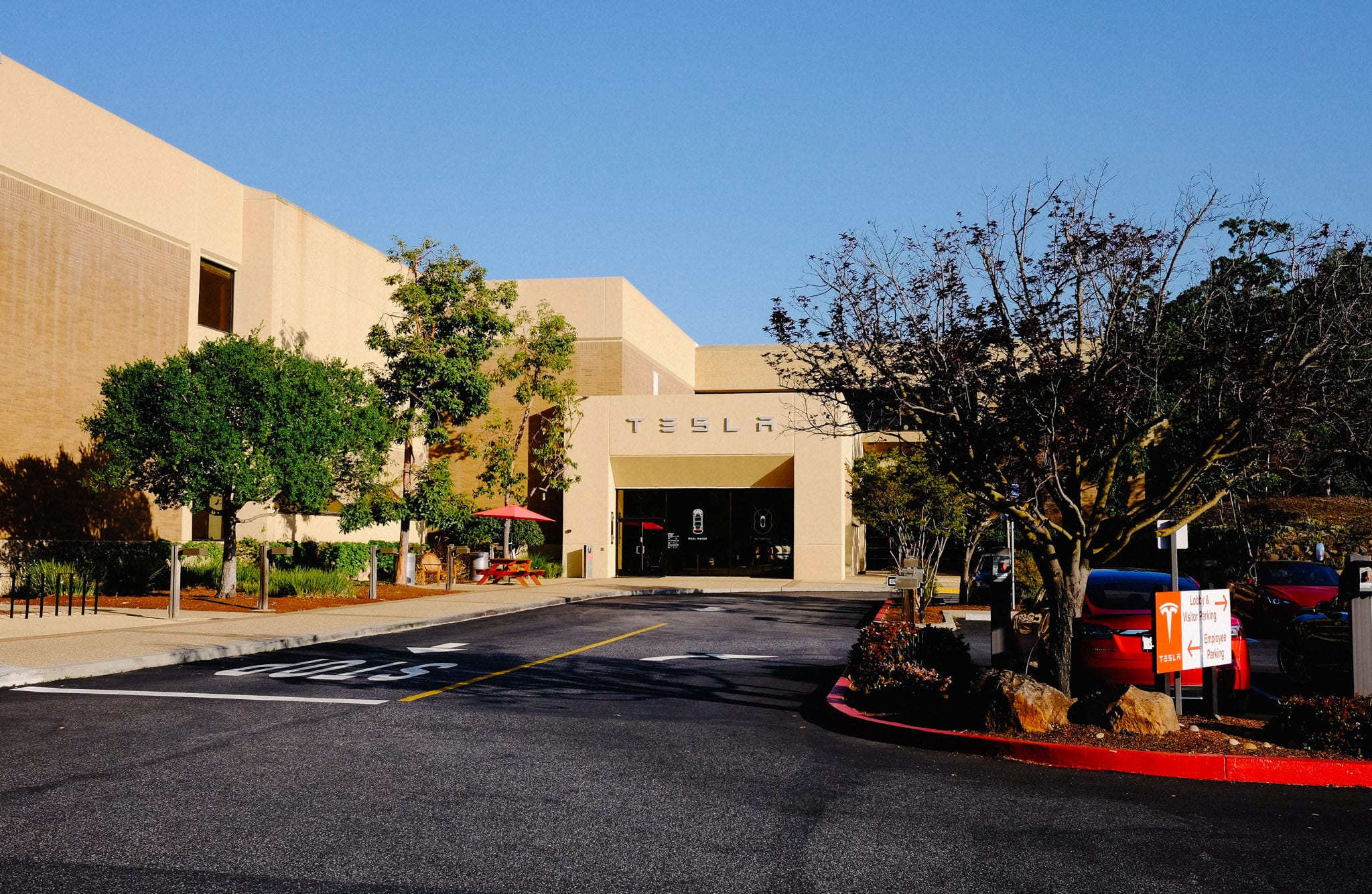 Shown above is Tesla Motors headquarters located in the Stanford Research Park in Palo Alto. Tesla was originally founded in 2003 in San Carlos just a block away from where the historic company Varian started. Now, a possible even better company took over Tesla's R&D spot, Devil's Canyon Brewing makers of my favorite beer.
Pictured below, the NUMMI Plant in Fremont was an auto manufacturing plant jointly owned by General Motors and Toyota. Opened in 1984, the plant was established for GM to learn lean manufacturing methodology from Toyota. The Chevy Nova was one of the first cars produced at NUMMI, as well as Toyota Tacomas and Corollas.
GM and Toyota pulled out of the venture starting in June 2009 and the plant closed in April 2010. Tesla Motors purchased the plant and reopened it in October 2010, as the Tesla Factory, producing the Tesla Model S.